Grab your chance to drive an American truck at Convoy in the Park!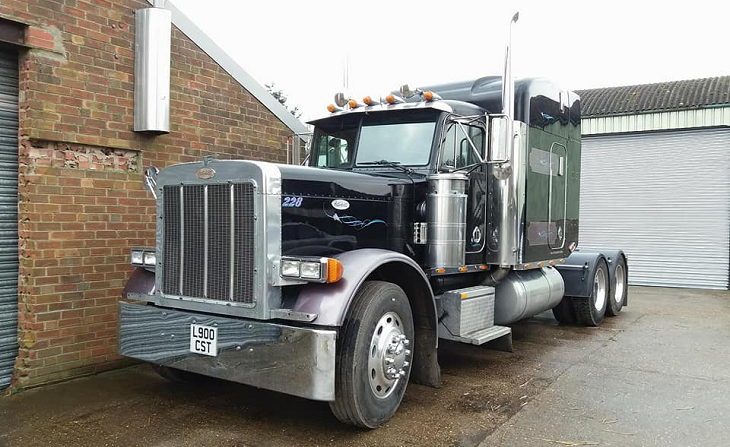 An entire generation of truck drivers grew up watching the film Convoy, and US trucks still retain an allure for many – but few have ever got to drive one. But now truck enthusiasts have the chance to get behind the wheel of one at Convoy in the Park.
Two US trucks are coming to the event, which takes places on 21-22 July at Donington Park in Leicestershire, a Kenworth and a Peterbilt (pictured), both provided by Clive Shaw Trucking. On both days drivers can book a 15-minute driving experience or passenger ride.
The driving experience costs £25 per person, while a passenger rides cost £8.50 per person.
For more information and if you are interested in booking a slot, please email [email protected] or 07841328493. Note that places are limited, so it is advisable to book early to avoid disappointment.
This is just one of a number of driving experiences that are available at Convoy in the Park. Other attractions include driver training with Taylor's Transport where people will be able to drive one of two driver training vehicles.
Accompanied by a qualified instructor, visitors will be taught how to drive and reverse the trucks around a short course.
In addition, the Red Dragon Monster Ride Truck will give people the opportunity to experience the thrill of riding in a monster truck as it crushes any car in its path.
For more information on what's on at Convoy in the Park, and to book tickets, go to: www.convoyinthepark.com
If you want to book your truck in to Convoy in the Park, click here.
We hope you enjoyed this article! For more news, views and reviews on all aspects of the truck driver's life subscribe today.