The Rolling Clones to headline music stage on Saturday night at Convoy in the Park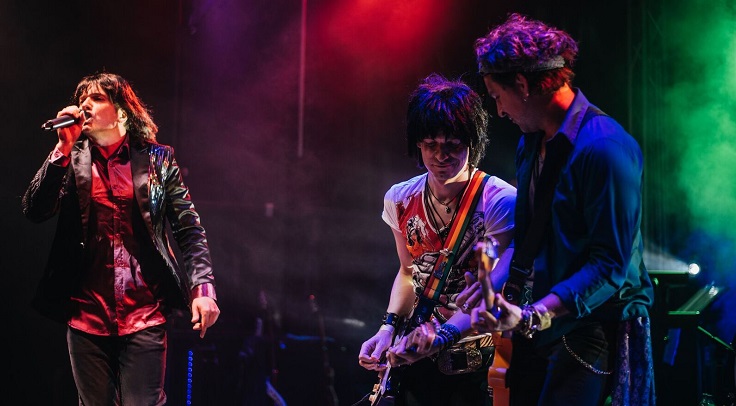 Tribute act The Rolling Stones are to headline the music stage on Saturday 21 July at Convoy in the Park at Donington Park.
After the on-track racing action has finished, visitors to Convoy in the Park can finish their day by dancing along to one of the UK's biggest tributes to the Rolling Stones.
The Rolling Clones have been entertaining crowds across the world for many years, distilling the show down to a pure hit of rock n roll with a chaser of sequinned glam!
With a setlist that goes from the early days of the rhythm and blues, through to the excesses of the 70s, The Rolling Clones' rock n roll show is a faithful interpretation of the greatest hits of one of the most iconic rock bands ever.
Their set is delivered with a smirk and a wink, recalling the mischief making of Jagger and Richards themselves.
Of course, there is much more happening at Convoy in the Park across the weekend. From the on-track action led by round 5 of the British Truck Racing Championship, plus five great support series. Off-track, there is a truck show with more than 1000 trucks expected, live music and comedy, kid's activities, driving demonstrations and much more!
The Rolling Clones will be on stage from 9pm. For more information on the band, go to: www.rollingclones.co.uk
For more information on Convoy in the Park, including how to book tickets, go to www.convoyinthepark.com
We hope you enjoyed this article! For more news, views and reviews on all aspects of the truck driver's life subscribe today.