Trevor Tack to represent UK in World Crane Championships Finals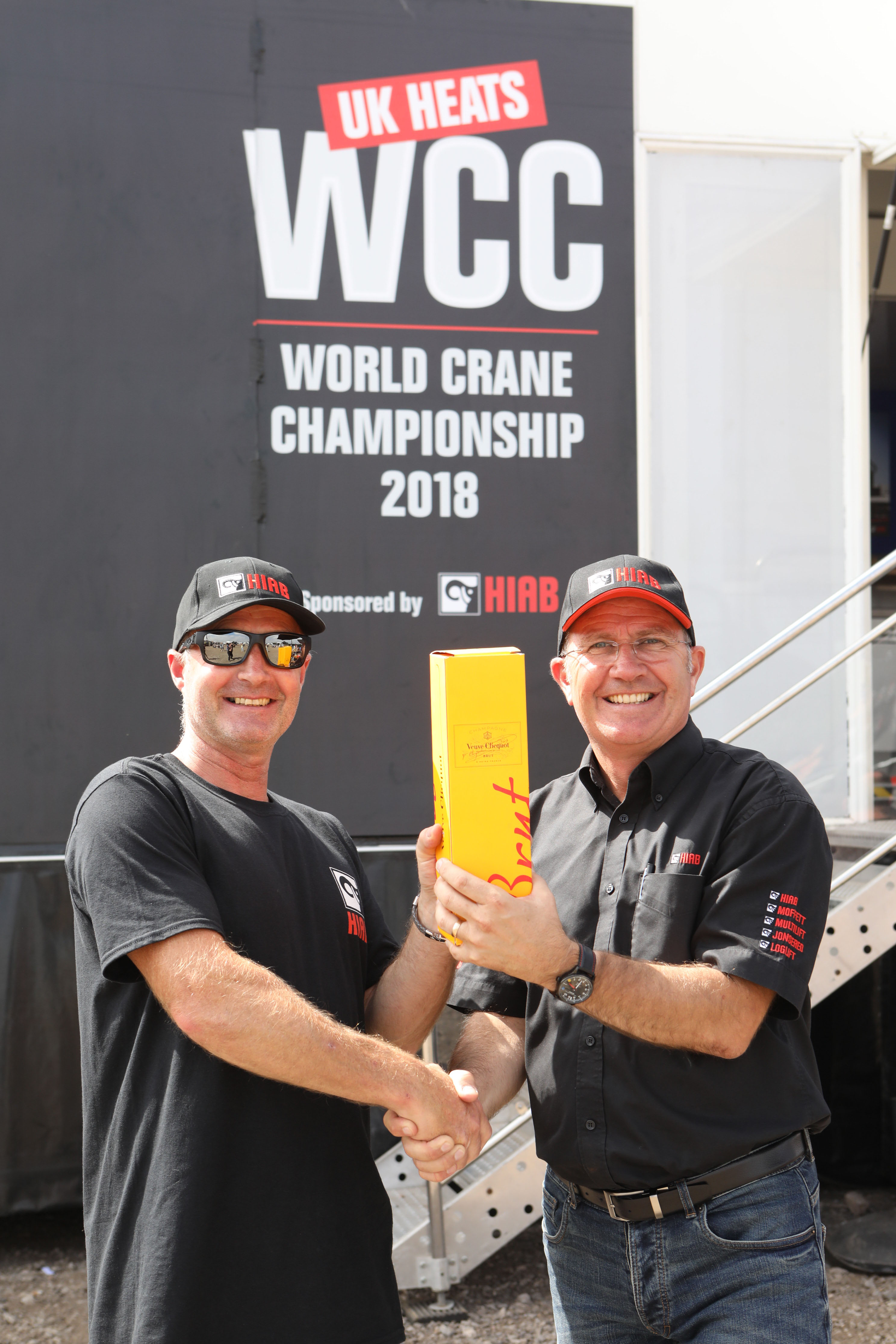 Truck driver and Trevor Tack will again represent the UK in the finals of the World Crane Championship, sponsored by HIAB, having taken the UK heat at Convoy in the Park last weekend (21-22 July).
Tack, 50, from Beaconsfield, who works for Brackley-based civil engineering firm Agetur UK, set the best time in the UK heat, retaining the title he won in 2016.
The course the competitors in the UK heat faced comprised moving around and knocking over a number of water cans around a pre-determined course. Tack completed it in a time of 3 minutes 00s, a clear 25 seconds quicker than his nearest rival, Ben Oxley of boat builder Sunseeker UK. Third place fell to Andrew White of Lawsons Builders Merchants.
Tack goes forward into September's final, which will take place at the IAA Commercial Vehicle show in Hannover 22-23 September, for a chance to be crowned 2018 World Crane Champion and to win a prize worth a combined value of €25,000 to him and his employer. He will go up against the 14 winners of all the other national heats.
"I'm really pleased to win, as the pressure to perform was on with me being a former UK champion," said Tack. "Practice was a bit shaky for me, but it all came good in the actual heat itself. Now I'm looking forward to Germany – I've already beaten my previous best time in Germany by 30 seconds, and have set-up a practice course in a far corner of the yard where I can practice in my lunchbreaks. I'm going to give it everything I've got in Hannover."
Convoy in the Park, held at Donington Park, saw HIAB enjoy a significant presence. As well as hosting the UK heats of the WCC, its stand overlooked the famous sweeps of the race track's Craner Curves played host to a variety of market-leading HIAB equipment, including its MULTILIFT XR 24 S, the practical MOFFETT M5 NX truck-mounted forklift, and a HIAB X HiDuo 298.
Furthermore, an operational mini-crane that gave young people the chance to try out their load-lifting skills proved extremely popular over the course of the two-day event.
Rogier van der Linde, managing director of HIAB (UK & Ireland) Ltd, added: "Congratulations again to Trevor – he not only proved himself a worthy UK champion, but is also a credit to his employer. Last time, he proved to be a tremendous ambassador for HIAB at the World Crane Championships finals, and we will be cheering him along every step of the way in Hannover in September."
We hope you enjoyed this article! For more news, views and reviews on all aspects of the truck driver's life subscribe today.