Queen and U2 tribute acts to headline Convoy in the Park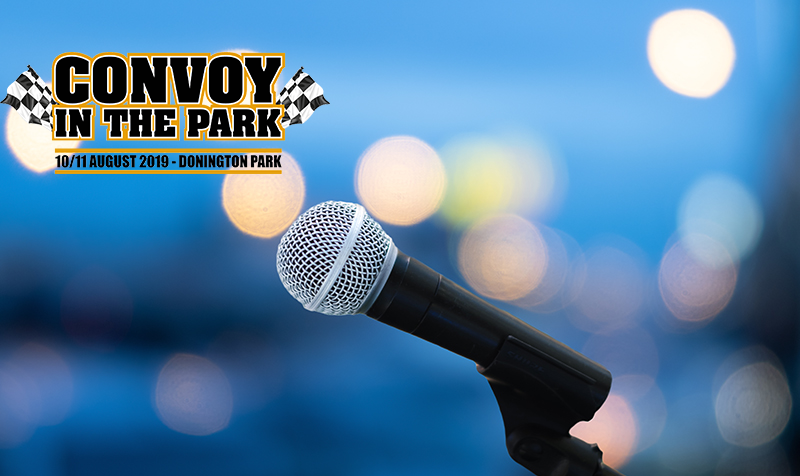 Two of the UK's premier music tribute acts will be rocking Convoy in the Park on August 10/11 at Donington Park.
First up, on Saturday night Queen tribute Freddie and the Mercurys will be playing. Led by 'Freddie' Gary Goodmaze, he and his band the Mercurys bring anthems like 'Bohemian Rhapsody' and 'We Will Rock You' back to life.
Gary has developed his act to incorporate stage work, dancing, costumes, and mannerisms to create an uncanny tribute to the late Queen frontman. He has toured locally and internationally with appearances in the Middle East, America and Europe, and is now one of the most in-demand Freddie Mercury tribute acts around.
Freddie and the Mercurys are guaranteed to get everyone up and singing along to all the classic hits from one of the world's greatest ever rock bands.
On Sunday, U2 tribute act U2 2, who claim to be the world's longest running tribute to U2, will headline.
These look-a-like, sound-a-likes have been touring for 27 years, performing more than 2000 concerts over three continents. The band have even performed alongside U2, been praised by Bono and are often mistaken for the real thing!
U2 2 have performed in football stadiums, headlined festivals, been featured on national TV and hired as look-a-likes during U2's 360 tour.
Aaron Govern, U2 staff member, wrote about them: "I've seen them a few times, they're the best… quite stunning as ever."
There will be other music acts playing over the two days of Convoy in the Park, with details to be announced soon.
Music is just one of the attractions at Convoy in the Park. As well as action from the British Truck Racing Championship, there will be a truck show with more than 1,000 trucks attending, stunt shows, trade stands, a funfair and much more!
For more information, click here [www.convoyinthepark.com] and to book tickets, click here [https://doningtonpark.msv.com/DP-19-Convoy]
We hope you enjoyed this article! For more news, views and reviews on all aspects of the truck driver's life subscribe today.