Charged up! New fully electric DAF CF 6×2 rigid 28-tonner with 2000nm of torque gets to work in Holland.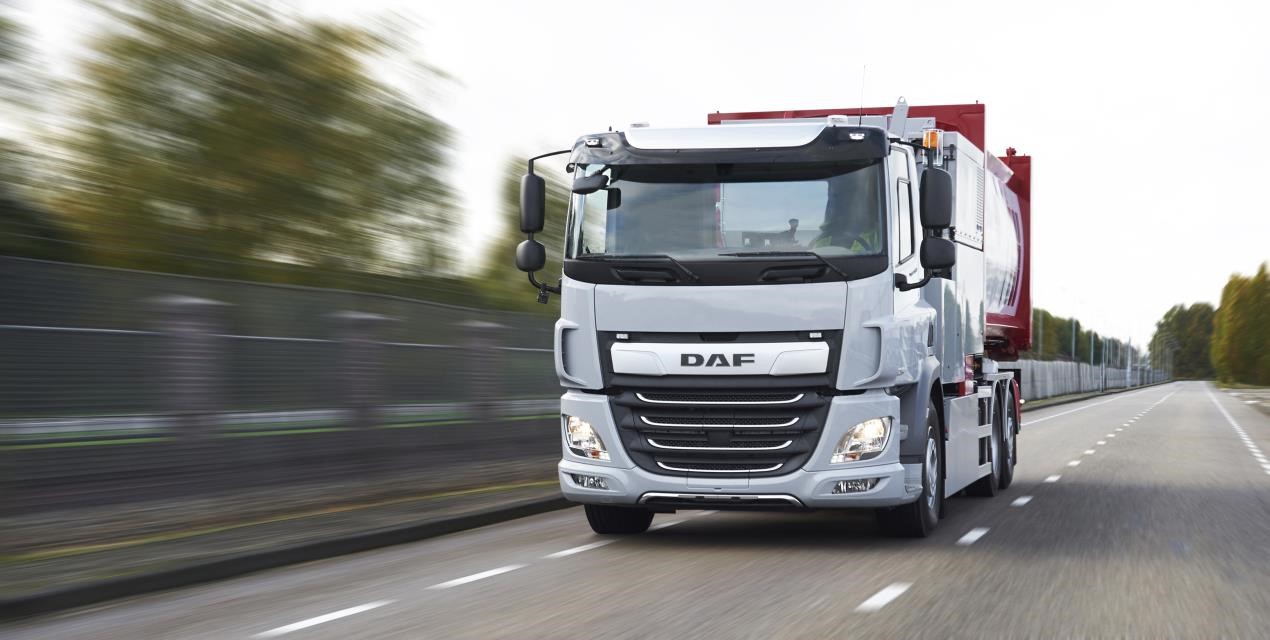 Lots of talk about electric trucks at the moment, and here's the latest addition to DAF's range, a CF 6×2 rigid which is going into service in Holland as a bin wagon complete with crane. With 286hp and a substantial 2000nm of torque on offer at a GVW of 28-tonnes, it sounds like it'll be well suited to stop-start urban environment. We rather like the fact it looks like a normal truck too. Here's the press release…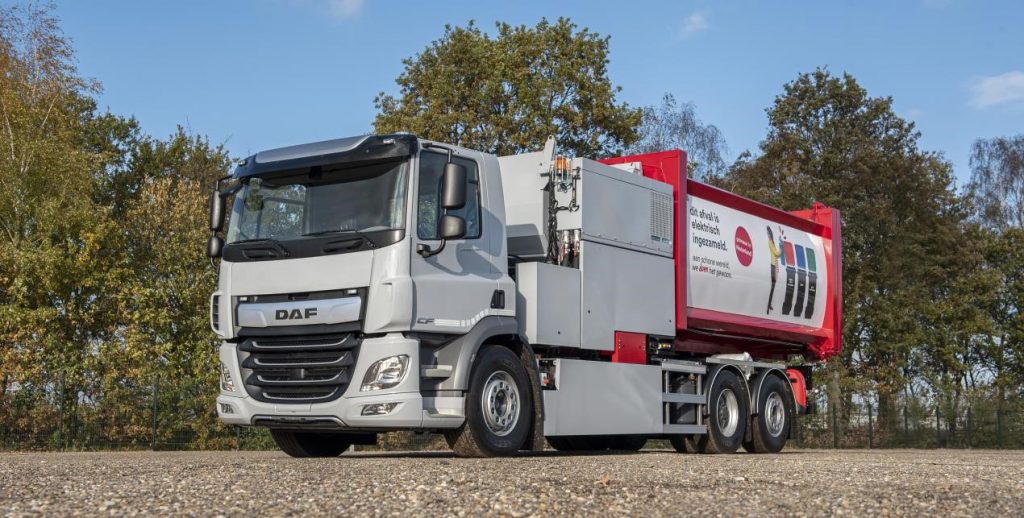 DAF Trucks has introduced a new CF Electric 6×2 rigid chassis. The first vehicles will be field-tested later on this year as refuse collection trucks with Dutch public waste disposal firms HVC and ROVA. The city of Rotterdam and Cure will follow early in 2020 with a fully electric 6×2 refuse collection truck fitted with a loader crane. All of these vehicles are equipped with a VDL E-Power driveline. The fully electric superstructure is supplied by VDL Translift.
Since the end of 2018, the first DAF CF Electric vehicles have been operating as 4×2 tractors with various Dutch transporters, including Peter Appel, Simon Loos and Tinie Manders, as well as the supermarket chain Jumbo. These trucks are part of an extensive field test in which they are required to transport goods to and from destinations such as supermarkets and distribution centres. The German logistics firm Rhenus is currently using two CF Electrics for regional container transport. Thanks to its efficiency and all-purpose and practical usability, the DAF CF Electric won the prestigious 'Green Truck Award' in Germany earlier this year.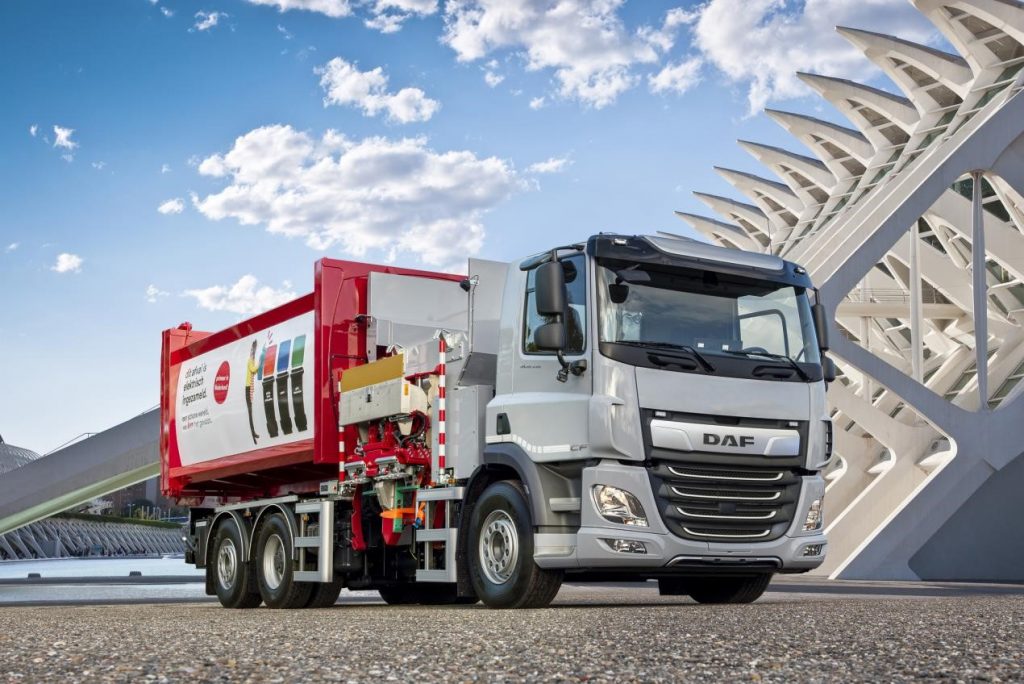 Increased manoeuvrability
Because the truck is low on both emissions and noise when in use, the CF Electric is ideal not only for urban distribution but also for the collection of household waste. To this end, DAF has designed a 3-axle rigid with steering axle for increased manoeuvrability and an even higher loading capacity. The GVW for the CF Electric 6×2 is 28 tonnes.
Regular routes
The truck's electric VDL E-power driveline provides 210 kW of power and a torque of 2,000 Nm – just like the CF Electric tractor. The driveline is powered by a battery pack with a (gross) energy content of 170 kWh; sufficient for covering regular garbage collection routes. Refuse collection trucks usually return to the depot every few hours to unload, where an electric truck can recharge up to 80% battery capacity in only 30 minutes.
Sideloaders and loader cranes
HVC is active in Noord-Holland, the Rijnmond area and Flevoland, and ROVA in central and eastern regions of the Netherlands. Both firms make use of sideloaders by which containers can be emptied from the side of the truck. The city of Rotterdam and the Cure firm in the Eindhoven region will be using the DAF CF Electric complete with loader crane to collect garbage from underground containers.
We hope you enjoyed this article! For more news, views and reviews on all aspects of the truck driver's life subscribe today.