Congratulations to Susanna Wade, the first person to pass the HGV driving test using hand controls!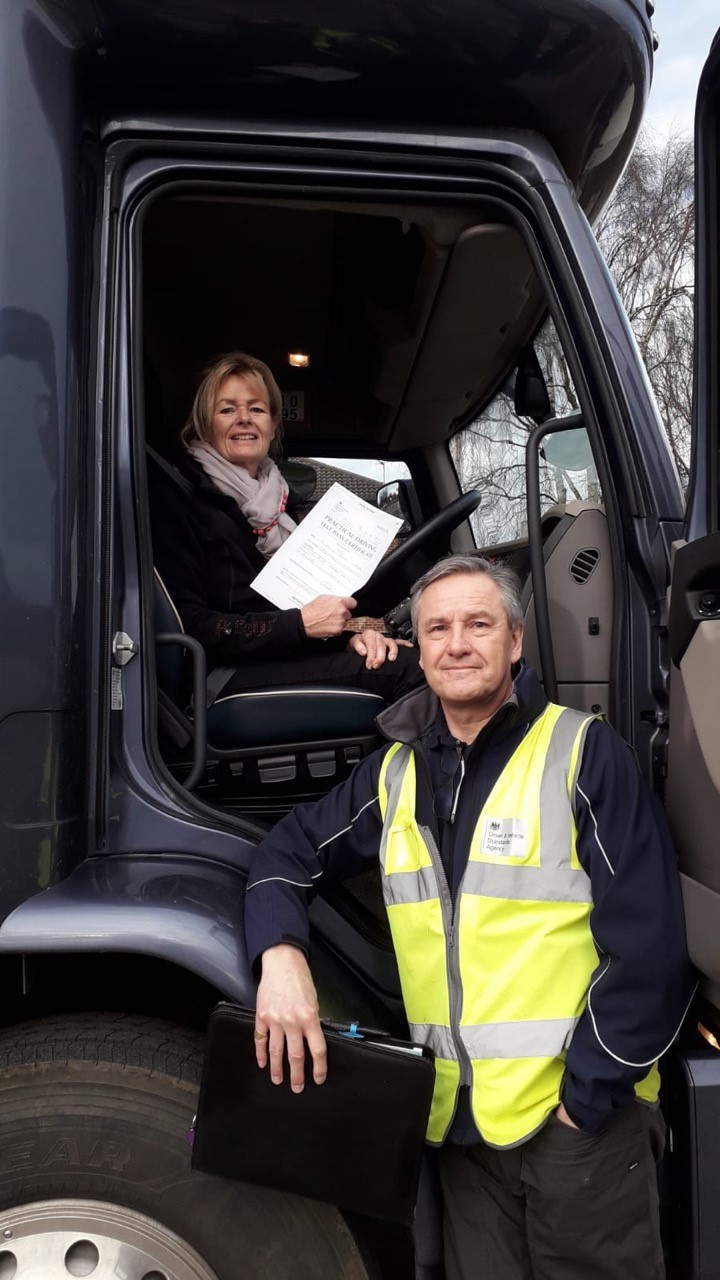 Here's an interesting and uplifting story that we hope will have a positive outcome in assisting other people with mobility issues to learn to drive a lorry. The DVSA are now looking at adapting the LGV Category C test to allow wheelchair users and others with mobility disabilities to drive a lorry. Wheelchair user and Para Dressage Rider, Susanna Wade, has succeeded in passing her LGV Category C driving test In January 2020 in her adapted 18 tonne DAF horsebox.
Susanna sustained a spinal cord injury leading to permanent paralysis a number of years ago and has successfully driven an adapted car since her accident.  Once her DAF LF lorry had been converted to a horse box by Whittaker Coachbuilders Ltd, Susanna was determined to learn to drive it herself so she could drive to competitions, where she competes for Great Britain in Para Dressage. The lorry had to be adapted before Susanna could drive it and Peter Mason of Mansfield fitted a brake/accelerator hand control onto the automatic DAF vehicle.  The horse box also has a built-in Dhollandia lift to allow wheelchair access to the lorry and also doubles as a place for Susanna to get on and off her horses.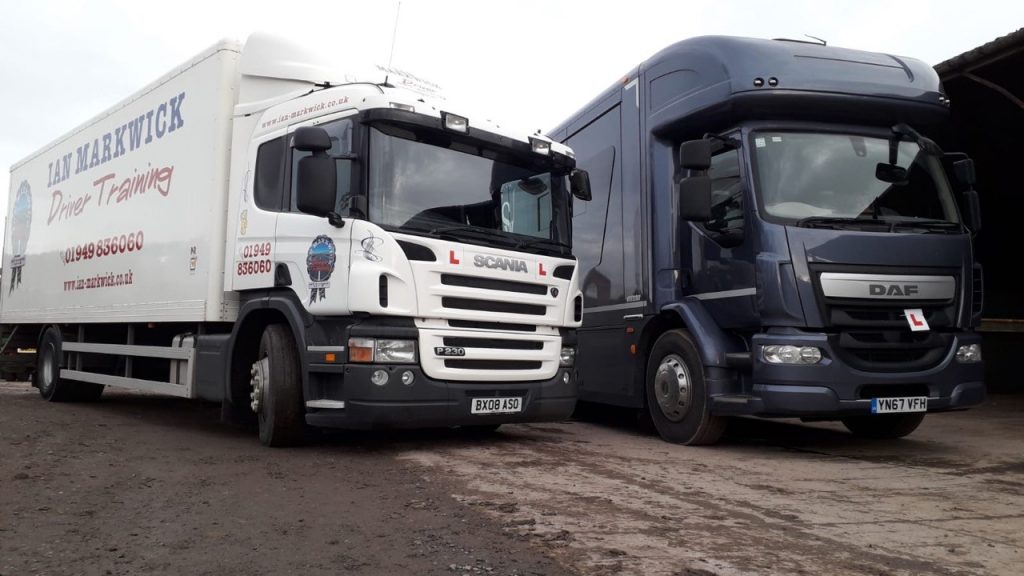 Once the lorry was suitably adapted, Ian Markwick of Ian Markwick Driver Training near Nottingham took up the challenge to help Susanna pass her Cat C using her own adapted vehicle – there being no other suitable vehicles available.  After a couple of lessons on a local airfield to get used to the hand control, Susanna did the normal four day intensive course with Ian followed by the test on day five. Peter Goode of the DVSA Driving Test Centre in Nottingham proved to be open minded and positive and worked with Susanna and Ian to establish what further adaptations might have to be made to the test to allow other wheelchair users to take it.
Susanna and Ian hope this experience now opens doors for many people who have similar mobility issues and want to drive a lorry – either professionally or just for leisure reasons.
A huge well-done to Ian Markwick and Peter Goode for making this happen.
We hope you enjoyed this article! For more news, views and reviews on all aspects of the truck driver's life subscribe today.