Why it is good to talk about mental health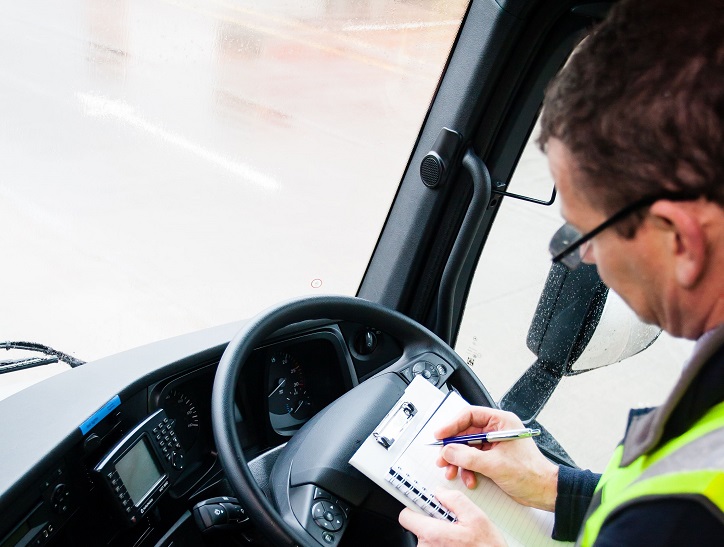 Mental ill health is still largely a taboo subject among truck drivers – but it shouldn't be. By keeping it all in, thousands of drivers could not be accessing help for their conditions – and suffering unnecessarily as a result, says T&D's editor, Dan Parton.
Recent statistics from mental health charity Mind showed that 30% of self-reported work-related illness in the transport and logistics industry is due to stress, depression and anxiety.
While that number is high enough, it could be the tip of the iceberg as many people do not disclose the real reason for their absence. For instance, 95% of workers calling in sick due to stress give a different reason to their manager.
Additionally, 22% of workers have been diagnosed with a mental ill health, but less than half of those have told their manager.
Given how many drivers there are in the UK, then the true number could be huge, especially considering that, statistically, one in four of us will experience a mental health issue at some point in a year.
But while the reasons people don't talk about mental health can be complex, often it boils down to stigma. Despite mental health being talked about in society more than it ever has been before, stigma still persists with some people.
This needs to be challenged because it is a problem that cannot be swept under the carpet any longer in the industry as the costs – human and monetary – are too great.
Mental ill health costs businesses money through employees taking extended periods of sick leave – nationally, it is said to cost £70-£100 billion per year. Surely business owners would want to help their employees to recover their health as soon as possible and get back to work?
But, more importantly, mental ill health is affecting the lives of thousands of people – and it isn't just the person themselves, it impacts on their friends, families and colleagues too. People often ignore their symptoms until their problems escalate and they reach a crisis point. But, as with many physical health complaints, the sooner your seek treatment, the quicker the recovery time and the better the outcome.
Often, the first step on the road to recovery is opening up and talking about it to someone – be it a family member, friend, colleague or healthcare professional. While that may be a difficult step to make, it is vital.
That is also why training for employers and employees on mental health issues is crucial. If people know about these issues, then they can spot the signs and help those experiencing issues to seek the right help at the right time.
Mental ill health is nothing to be ashamed of – it's just the same as a physical problem, and needs to be treated as such.
The original version of this blog was published in the October issue of Truck & Driver as a 'to the point' column.
We hope you enjoyed this article! For more news, views and reviews on all aspects of the truck driver's life subscribe today.