Moving a steel giant in Sweden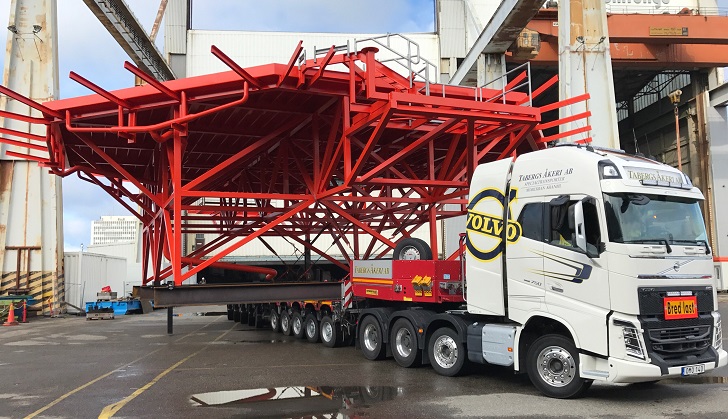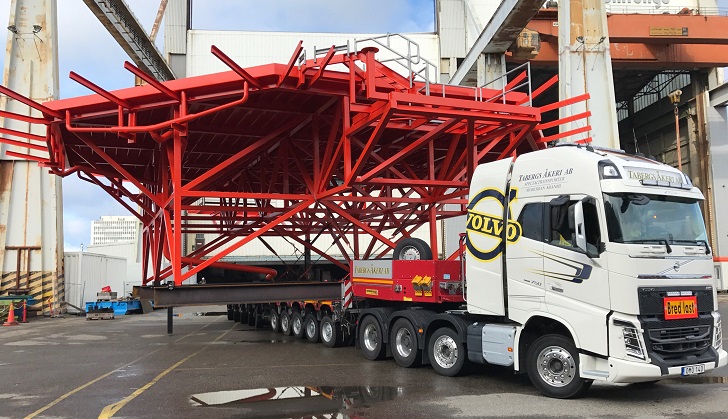 This impressive bit of moving took place in Gothenburg harbour in Sweden recently – the gigantic steel structure measured 24m long and 34m wide and weighed about 95 tonnes.
Swedish company Tabergs Åkeri AB, specialists in heavy and special transportation, took on the challenge and attached their 10 CombiMAX axle lines with Add-On-beam extension to their Volvo FH16 750.
A few days later at the port, Tabergs Åkeri transported an impressive helicopter platform that, in addition to the heavy weight, extended nine metres into the air.
We hope you enjoyed this article! For more news, views and reviews on all aspects of the truck driver's life subscribe today.