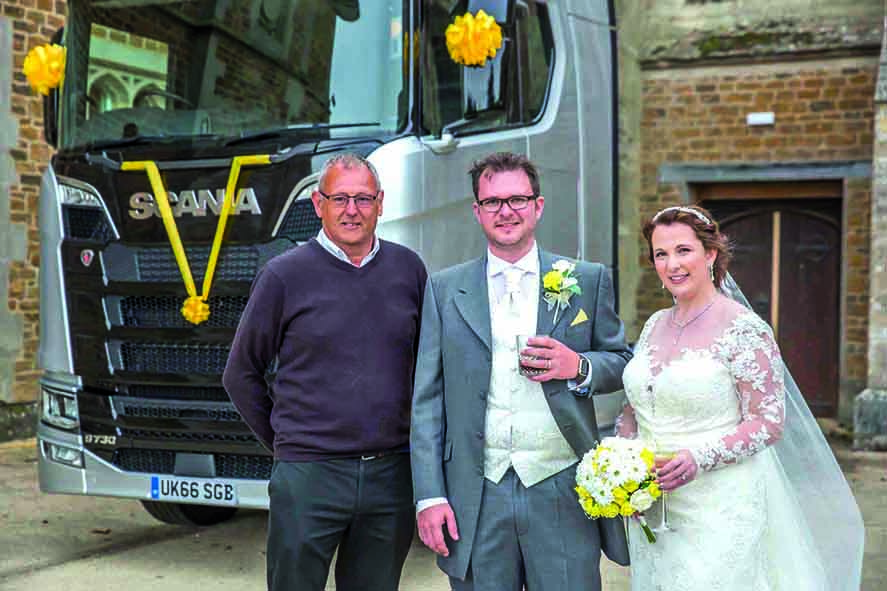 Rob and Kayleigh Longson were married over the summer and had a truck as their wedding vehicle. The wedding ceremony was held at the Church of St Mary the Virgin, Fawsley, on 4 June.
"I am mad on trucks and Scania and I always want to do something different to the norm," explains Rob, who works as a recruitment consultant for Scania.
"Originally I asked Claes Jacobsson [Scania's previous MD] who agreed, and then when Martin Hay became MD I asked again and he organised this for me. Jayne Allen, Steven McLachlen and Mark Agnew were all involved and then Derek Ashton, our driver trainer, was the driver for the day. "Once the church service was over," continues Rob, "Kayleigh asked what was happening next. I replied, 'getting in dad's car to go to Fawsley'. Kayleigh then asked, 'can we go in the truck?'. Of course, this made my day and Kayleigh got in the truck with me and Derek, who drove us back up the lane to Fawsley Hall, where we had our photos taken.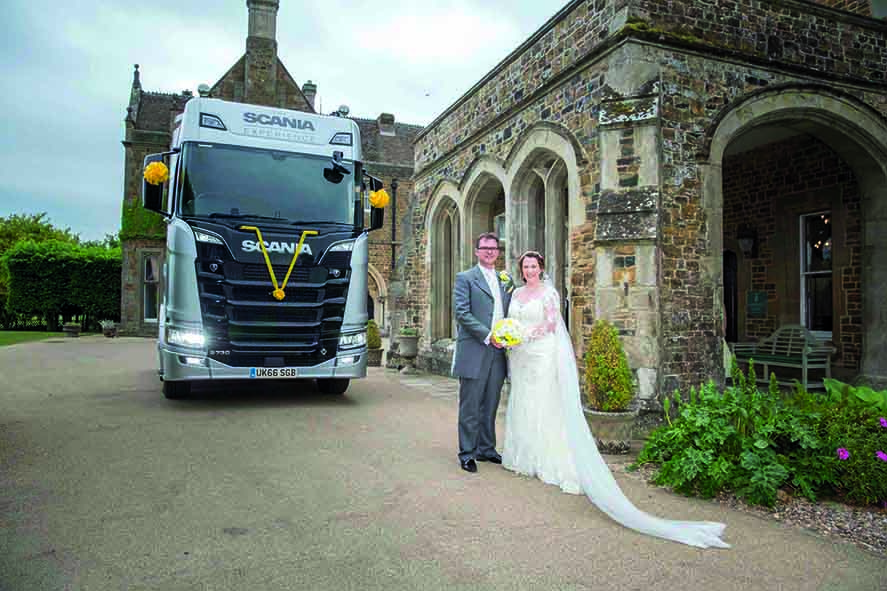 "I was overwhelmed that Martin Hay said he would organise this. I am so grateful to everyone else who contributed to the day. I am proud to work for Scania and I love the product. Words can't describe how I felt on the day and how much appreciation I felt for the company."
We hope you enjoyed this article! For more news, views and reviews on all aspects of the truck driver's life subscribe today.