Driver First Assist lifesaving project launched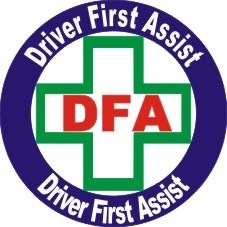 Truck & Driver is proud to be the media partner of Driver First Assist, publicly launched at the CV Show. DFA is a new initiative intended to train truck drivers in how to deal with any road traffic accidents that they may come across. It's the brainchild of industry stalwart David Higginbottom, with the support of leading organisations representing the emergency services and road transport.
The scheme stems from the chilling statistic that 46% of UK road fatalities could be avoided if appropriate first aid was administered before the arrival of the emergency services. Other secondary objectives include hastening the post-accident re-opening of roads, a government priority under the CLEAR project, and improving the public image of road transport as a whole. It works by volunteers undertaking training, designed to be accepted as a Driver CPC module, which extends beyond Workplace First Aid with the inclusion of basic accident scene management procedures. This includes providing full and accurate reporting of the situation to all suitable resources to be dispatched. A smartphone app, provided by BT and Google, will shortly be available to assist in this.
Following successful completion of the training, drivers can then apply for membership of DFA. The sanctioning of the scheme by the emergency services means that when they arrive on scene, they will be expecting to find a DFA member to act as first point of contact, and provide an accurate briefing. More information will be available from the scheme's website, which is due to go live tomorrow (April 9).
We hope you enjoyed this article! For more news, views and reviews on all aspects of the truck driver's life subscribe today.