Call for greater emphasis to be given to walkaround checks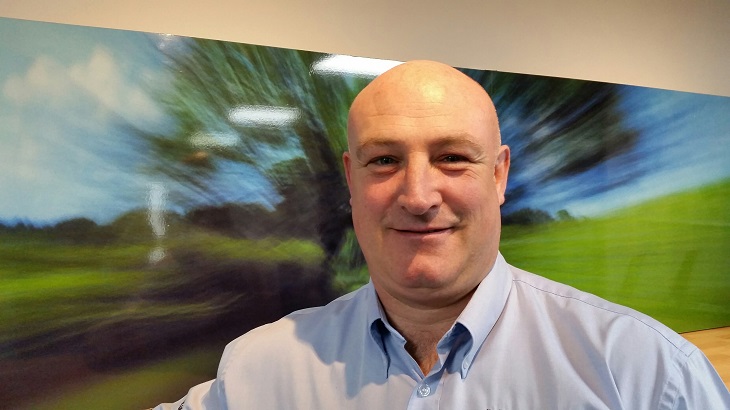 A call has been made for more emphasis to be given to the importance of daily walkaround checks of HGVs and PSVs, with some drivers not fully understanding the implications of them.
Carl Williams (pictured), from the Michelin Training Centre, said: "Walkaround checks are often seen as another tick box exercise and there needs to be an industry-wide shift in perceptions. You'd be surprised by how many drivers carry out the daily checks without fully understanding what they're looking for or the implications of poor tyre upkeep."
To this end, Michelin has launched a series of JAUPT-accredited driver CPC training courses, which are designed to improve HGV and PSV drivers' tyre knowledge and the quality of vehicle walkaround checks.
The half-day workshops offer tuition in four key areas: tyre identification, wear and damage patterns, wheel security and tyre maintenance. The course combines in-classroom theoretical learning and hands-on practice work. Delegates can learn about things like tyre construction and spotting unusual tyre damage, to the importance of maintaining accurate tyre pressures, while working towards their periodic training requirements. Each module in the course builds towards a solid understanding of the key components of vehicle walkaround checks.
Held at the Michelin Training Centre in Stoke-on-Trent or onsite at customers' premises, the four half-day workshops were created in collaboration with driver training specialist Junction 17 Defensive Driver Training Ltd.
"We're conscious that some CPC courses aren't very engaging," added Williams. That's why we've developed interactive, hands-on sessions that will get people out of their seats. When you combine that approach with the unparalleled knowledge of the tutors, we believe we have developed a product that will be of real benefit to drivers and managers.
"After completing our training, drivers will have gained skills that can be applied in their professional lives. Plus, operators will have improved peace of mind that their tyres won't cause an O-licence breach."
Spaces are limited to 20 delegates on the courses, each led by one of Michelin's instructors, who have all been trained by the Chartered Institute of Personnel Development. For companies wishing to host their own training days, bespoke onsite modules can be arranged.
For further information about the Driver CPC courses or to book a place, contact the Michelin Training Centre on 01782 401 700 or visit: http://training.michelin.co.uk/
We hope you enjoyed this article! For more news, views and reviews on all aspects of the truck driver's life subscribe today.