The April issue officially goes on sale today. Prominent on the cover is the free sticker which we hope all readers will display in support of the UK road transport industry. We also have three competitIons, one encouraging you to look out for RT Keedwell's new MB Actros as modelled by Corgi, another to find Britain's best Scania V8, not forgetting your chance to design the livery for Renault's next Range-T demonstrator.
Ed's Choice this month is "just" a fleet truck, but from FG Bond, a fleet that others could aspire to. We have the story of the son of a Beefeater, whose long career included hauling beef, and a follow up on Australian livestock hauliers, Buntine. A double-header looks at fire-fighting trucks at Birmingham Airport and in Germany. We drive a classic military Scania in the Norwegian snow and look at the immortal "Austin" from Ice Cold in Alex, while Global Trucking goes to Thailand. There's a serious look at how to cope when a medical crisis threatens your licence, plus a not so serious look back at when things go wrong.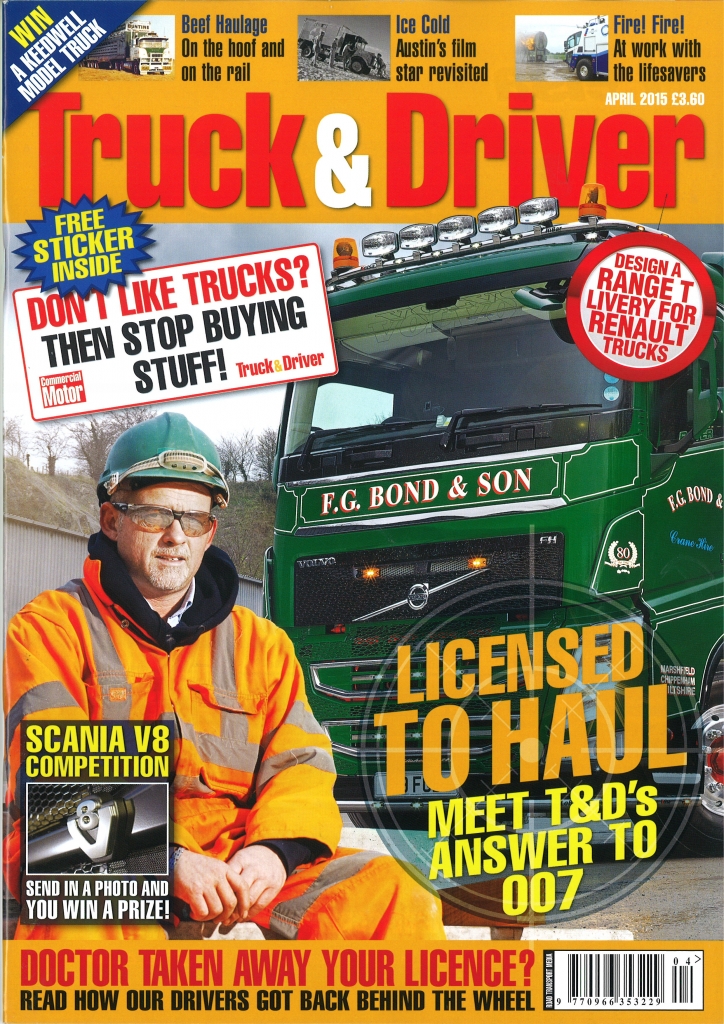 We hope you enjoyed this article! For more news, views and reviews on all aspects of the truck driver's life subscribe today.