Baby it's cold outside – so make sure your truck's anti-freeze is up to spec with Watson Lubricants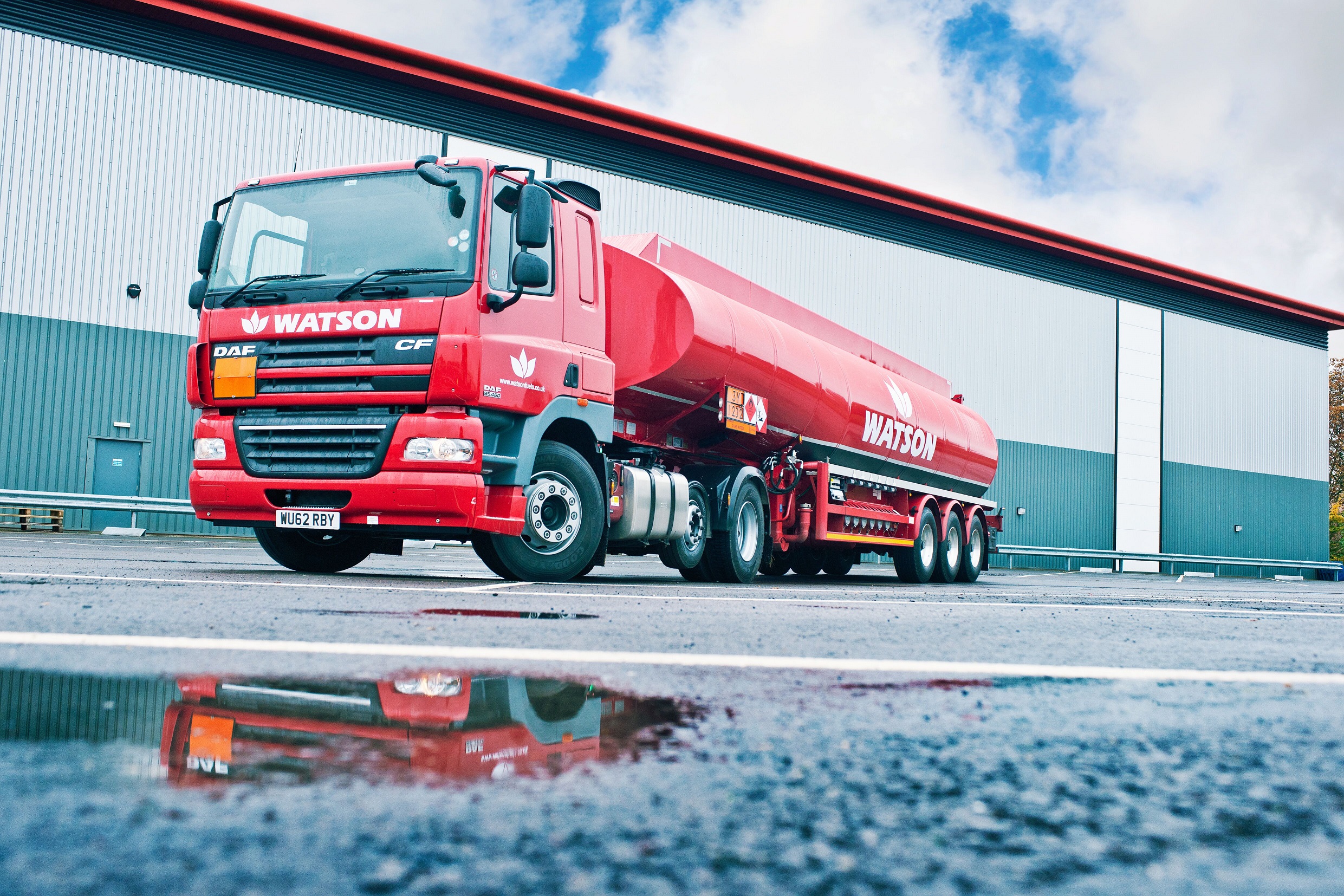 Watson Lubricants helps fleets stay on the road over festive period
Watson Lubricants is helping to keep vehicles running this winter as an authorised distributor of the latest Texaco antifreeze/coolants
Cutting-edge Texaco Havoline and Delo products are tested and approved by OEMs
Texaco antifreeze/coolant ensures excellent thermal management and long-life corrosion protection to improve reliability during winter
 Watson Lubricants is helping keep fleet drivers on the road, protecting vehicles from adverse weather conditions this winter. The fuels and lubricants distributor offers a range of products which combat issues likely to arise in frosty weather, saving fleet managers time and money. As temperatures continue to drop, standard-quality antifreeze/coolants will struggle to prevent cooling systems from freezing and to maintain compatibility with engine metals, causing engine corrosion.
Cold weather will already be causing issues for vehicles this winter and high-quality antifreeze/coolants are imperative to help fleets maximise efficiency and save money. As an authorised distributor of Texaco Lubricants, Watson Lubricants offers an array of class-leading antifreeze/coolants developed by Texaco's parent organisation Chevron, which are widely approved by OEMs for use in passenger cars and commercial vehicles.
Texaco's latest antifreeze/coolants use cutting-edge Chevron Organic Additives Technology, which combines corrosion inhibitors to protect the numerous metal types found in modern engines, offering extended life protection from high temperatures and corrosion. James Joyce, Head of Lubricants at Watson Lubricants, commented: "Ensuring the reliability of vehicles is a top priority for fleet managers, particularly in winter when the risk of breakdown increases significantly and could prove costly for businesses.
"High-quality products that reduce the risk of breakdown by providing advanced protection for the engine and cooling system are key throughout winter and, ultimately, save businesses time and money." As an official distributor of Texaco Havoline Xtended Life Antifreeze/Coolant and Delo XLC Antifreeze/Coolant, Watson Fuels offers high-quality products and consultancy services to deliver the right product for the requirements of the business.
More information about Watson Lubricants is available here.
We hope you enjoyed this article! For more news, views and reviews on all aspects of the truck driver's life subscribe today.