Backdraft Wheelie Fire truck is coming to Convoy in the Park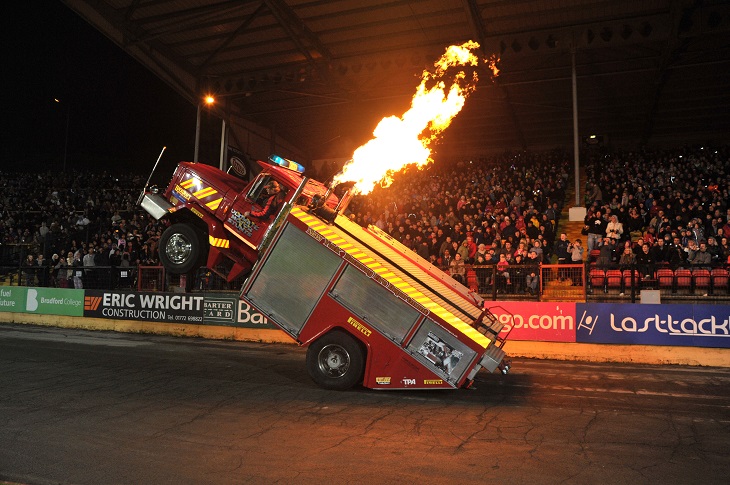 Fans of action and stunts will be thrilled to hear that the Backdraft Wheelie Fire Truck is coming to Convoy in the Park at Donington Park on July 22-23.
The Backdraft Wheelie Fire Truck has gained a reputation across Europe for the range of stunts it performs. The front of the 20-tonne fire engine can jump 15ft into the air, and can shoot flames and fireballs at will.
It also comes with the traditional fire engine equipment – such as flashing lights and sirens – and the driver provides a running commentary to spectators throughout the display.
This is just one of the many attractions at Convoy in the Park – others include live music, truck sprints, caravan demolitions, a kid's zone and much more – go to www.convoyinthepark.com for the full list of what's on.
Tickets are £15 for an adult day ticket and £25 for a weekend adult ticket. Children under 13 go free! You can also book a show truck into Convoy in the Park for £60 (including 2 adult weekend tickets) or £30 for a pre-1985 truck (also including 2 adult weekend tickets). Go to www.convoyinthepark.com/tickets to book.
We hope you enjoyed this article! For more news, views and reviews on all aspects of the truck driver's life subscribe today.