Barry takes to the Hi-Way, Biglorryblog has the details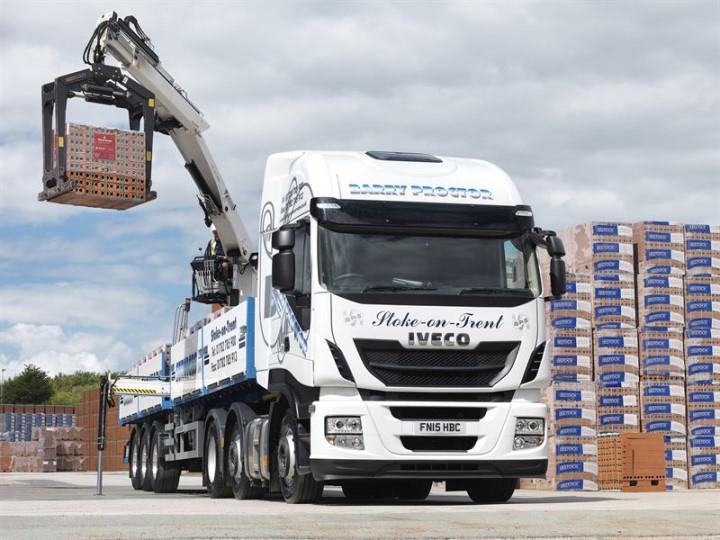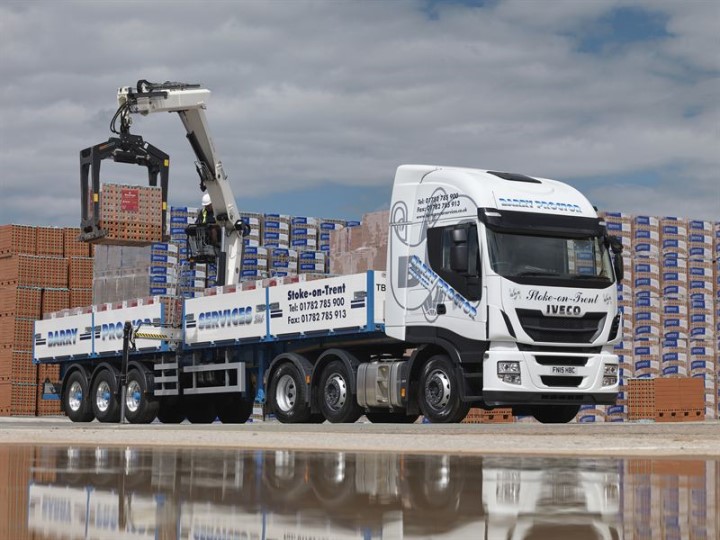 Two new Stralis Hi-Way 6×2 twin-steer tractor units go into operation with Barry Proctor Services. The new tractors replace two trucks being de-fleeted after four busy years' operation with the Stoke-on-Trent-based haulier. One of these trucks was an existing Stralis, and the driver made a special request to Managing Director Barry Proctor to stay behind the wheel of a Stralis, praising the driving experience and on-board comfort.
Barry Proctor explains: "Our experience with Iveco and Sherwood has always been strong. When we looked at the whole life cost benefits of running the Stralis, particularly with the new efficiency features added and the driver's personal recommendation – it made the decision very straightforward."
"Our success is based on providing an excellent service, using top-of-the-range vehicles, which is recognised throughout the UK," says Proctor. "Adding the new Ivecos to our fleet is directly in-line with our corporate strategy."
The Stralis Hi-Way comes as standard with an impressive specification list, with the only aftermarket additions selected by the customer being a forward facing camera and RAM Tracking device, which is in-line with Barry Proctor Services' insurance guidelines and driver monitoring procedures. A microwave oven has also been installed into one of the many storage compartments on board, for added driver comfort.
Both vehicles stand out for featuring Iveco's latest 'Efficiency Package', incorporating three new technologies designed to further reduce running costs. These include an Eco-Roll function, which constantly monitors the road angle looking for opportunities to shift into neutral on downhill stretches, re-engaging a gear at the end of a descent for normal operation. Vehicles also benefit from a new engine oil management system which reduces energy absorption within the oil pump and ensures faster warming of the engine. This is coupled with new OW-20 low viscosity engine oil to further boost engine efficiency and stretch oil service internals.
We hope you enjoyed this article! For more news, views and reviews on all aspects of the truck driver's life subscribe today.