Biglorryblog: Beer and a spot on Truck- two of our favourite things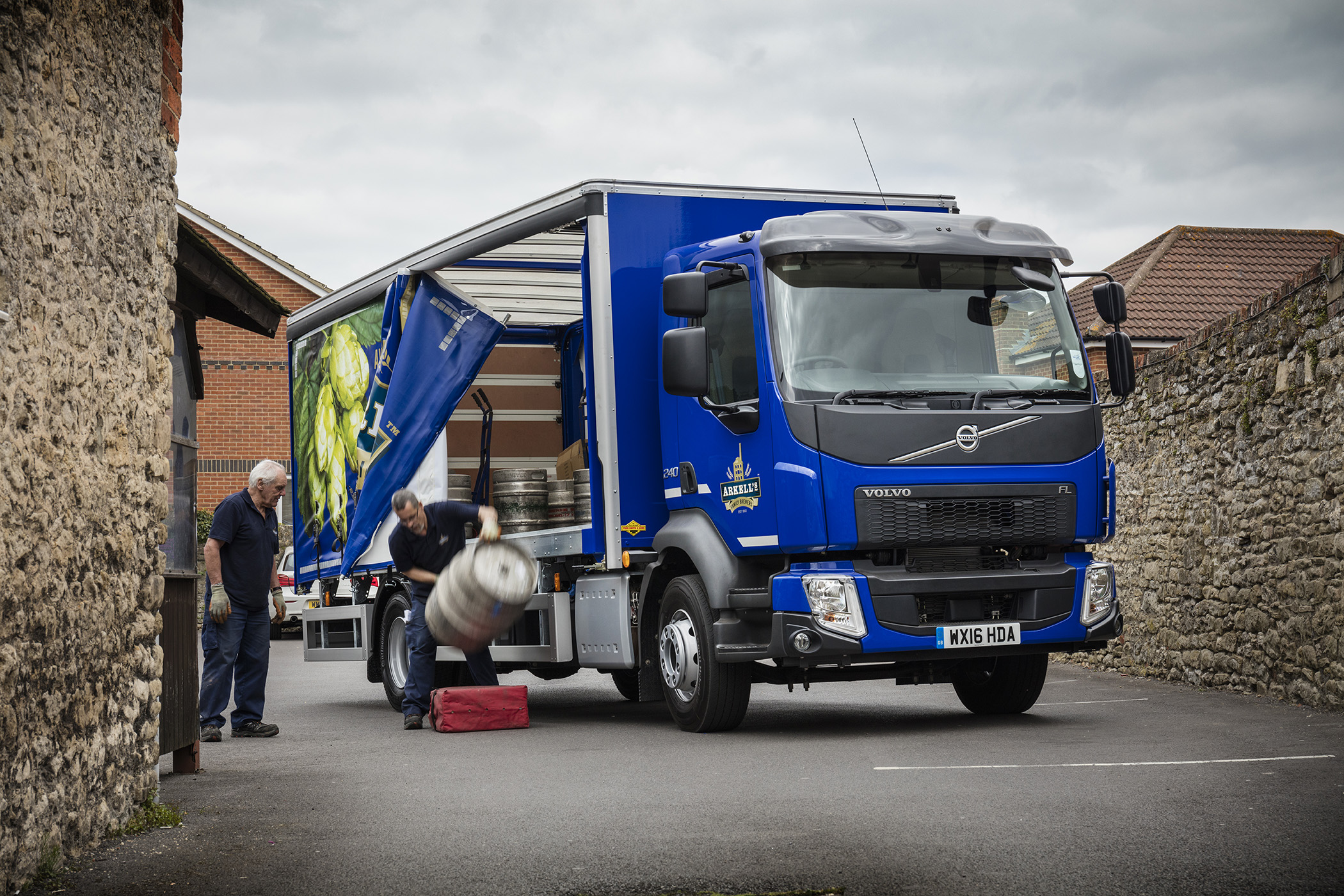 Arkell's Brewery, the name behind award-winning ales such as 3B, Bee's organic, Moonlight and Wiltshire Gold, has taken delivery of a 16-tonne GVW Volvo FL 240 4×2 rigid for dray duties from the Swindon dealerpoint of Truck and Bus Wales & West.
Arkell's was founded on the outskirts of Swindon by John Arkell back in 1843, To this day it remains a family firm, now owned by the fifth generation and with great, great grandson James Arkell the present day chairman.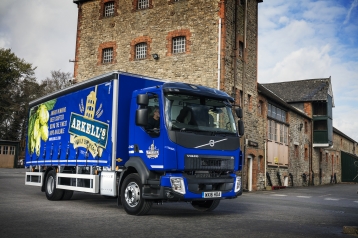 Transport Manager Dave Paginton says: "The Volvo FL is absolutely brilliant and I believe the ideal truck for dray work. Our first Volvo was an FL7 back in 1987 and we've been using FLs ever since. They're perfect for the job, they're reliable and, frankly, I wouldn't consider anything else. Generally, the new Volvo FL will cover an area within a 60-mile radius of Swindon," says Dave. "Mileage is therefore pretty minimal, but dray work involves a lot of stop-and-start so different demands are exacted of the truck. So good is our experience with Volvo, that when it came to specifying this one, we basically looked at the last one we had delivered in 2012 and asked for the same again."
We hope you enjoyed this article! For more news, views and reviews on all aspects of the truck driver's life subscribe today.