Biglorryblog congratulates Graystar for its 150th trailer build and its something a bit special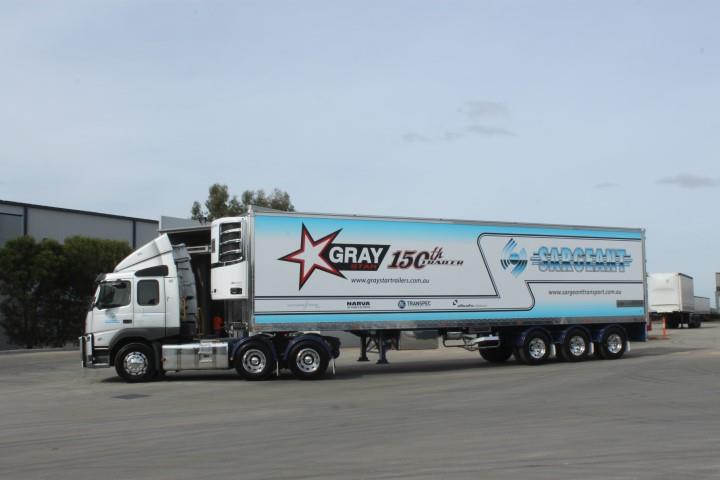 Graystar Trailers has let Biglorryblog know that they have just produced their 150th Trailer. The "150" trailer is their latest model 22 pallet Full Freezer Double Loader Tag Trailer. This milestone trailer is to be delivered to Sargeant Transport, based out of Ballarat, Victoria.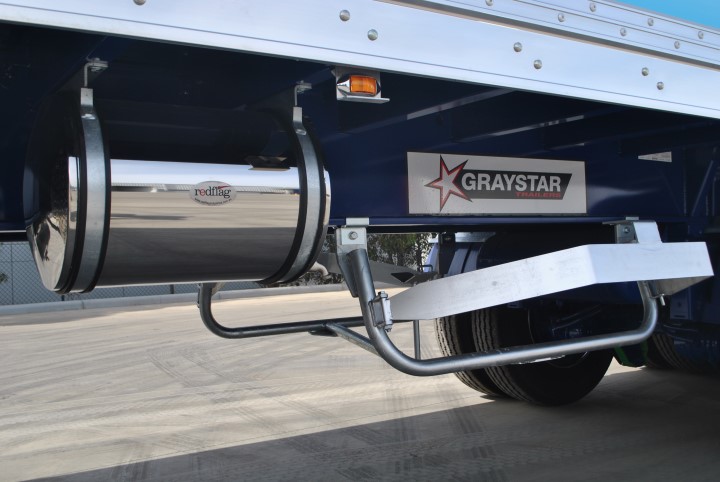 Graystar Trailers was established in 2009 by David Gray, who has been in the industry for over 30 years, and his wife Sam. Sargeant Transport was one of the first clients that came on board with Graystar Trailers. They have always been at the forefront of having the latest technology and best specified equipment. Many hours have been spent on research and development to ensure that not only is their equipment the best in regards to Thermal Efficiency but also leading the way in Workplace Safety. In fact, a considerable amount of these advances are now included in all Graystar Trailers.
The Graystar "150" Trailer has been built specifically for Sargeant Transport and includes all the features that are required for their operation. These features include a recessed track vertical double loader system with low profile bars, stainless steel load control tracks, LED internal & external lighting and a knurled finish airflow floor for greater safety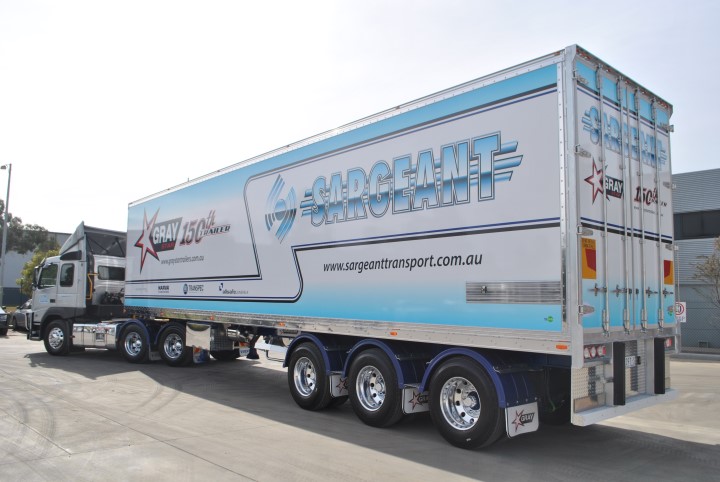 .
David Gray and Khan Silinzieds from Signmedia collaborated to come up with the distinctive signage on the "150" trailer. The brief was to have something that celebrated the "150" trailer achievement, recognized the client and suppliers, and stood out from the crowd. It was also necessary that dark colours were kept to a minimum so as not to absorb heat. The end result certainly filled the brief and provides a very "cooling" effect.
We hope you enjoyed this article! For more news, views and reviews on all aspects of the truck driver's life subscribe today.