Biglorryblog: DAF cleans up for Westminster Waste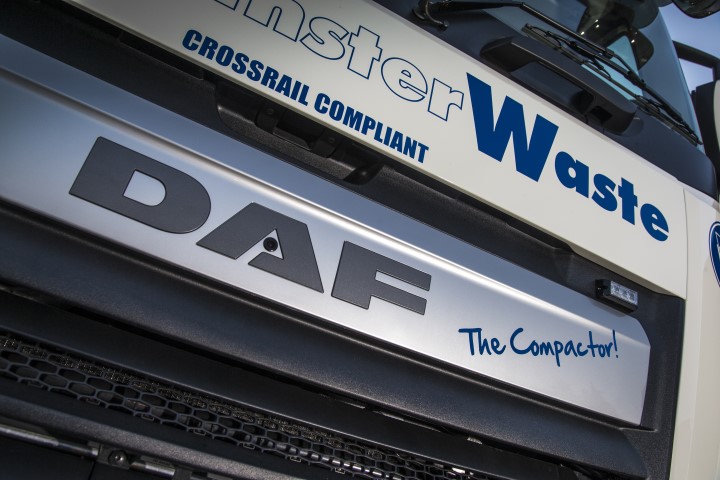 Westminster Waste in South East London has taken delivery of its first refuse-collection vehicle on a DAF CF 440 FAX 8×2 chassis. The Euro 6 vehicle, which joins seven DAF LF 18-tonne skip-loaders on the fleet, has two front steering axles, one rear drive axle and rear lifting/steering axle, and features a Heil body with VWS vehicle weighing system.
Dave Tucker, a director of the family-owned business said, "We have two marques on the fleet, but the DAFs are proving to be far superior, especially in terms of performance and dealer service standards. The FAX chassis also ticks all the right boxes in terms of power and manoeuvrability in the congested and often narrow streets of the London boroughs where we operate.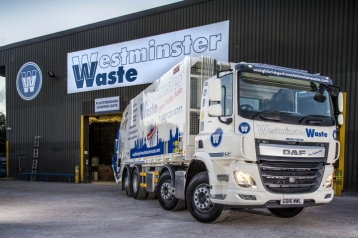 "DAF has always been a good product," he said, "and the service team at HTC Belvedere in South East London is totally responsive to our needs. We say about our business, 'When the going gets tough, the tough get going'! We say that with absolute confidence and back it up, and I can tell you that waste work really is tough. Very tough indeed. So even a brief period of downtime is one of the worst things that can possibly happen, but I am happy to say DAF products and our DAF dealer are proving themselves to be every bit as tough as we need.
"For me, part of that toughness is absolute honesty if ever there is a problem, and I get that from DAF and their dealer. I feel I can trust them – rely on them – and for any busy operator that's worth a lot. They are good at getting the specs right for us at the start, and then making sure everything continues to function reliably after that – right down to getting parts to us when promised, however much of a rush we might want them in."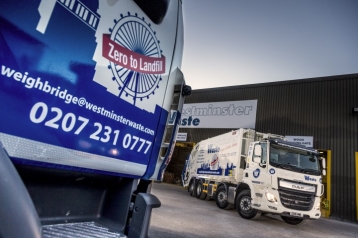 Working in London, the Westminster Waste fleet owners set great store in meeting the highest standards of operational safety. The company achieves FORS Gold membership and is also fully CLOCS accredited. An array of mirrors, visual and audible warning systems and cameras are all built into the latest DAF CF refuse collector and other vehicles on the fleet. The vehicle has a DAF Day Cab, with its MX11 engine driven through a 12-speed AS Tronic fully automated box. Additional features on the vehicle are Adaptive Cruise Control with forward-collision warning, DAF Truckphone Bluetooth connectivity, AEBS electrical braking system, rear air suspension, fog lights and 'cornering' headlights.
We hope you enjoyed this article! For more news, views and reviews on all aspects of the truck driver's life subscribe today.