Biglorryblog digs out some old photo's of American Iron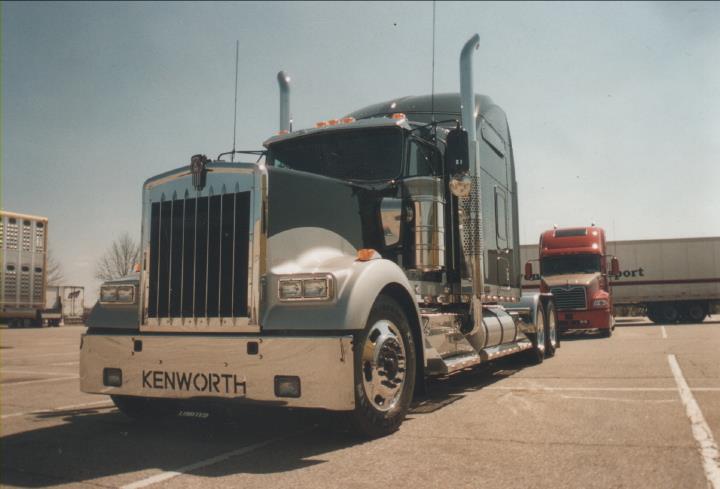 These should please "The Boss" our resident fan of mighty American trucks. Its that time of year when this Biglorryblog editor spring cleans his office, clearing out the clutter. In the bottom of one filing cabinet I came across these photo's taken at the Mid American Truck show some years back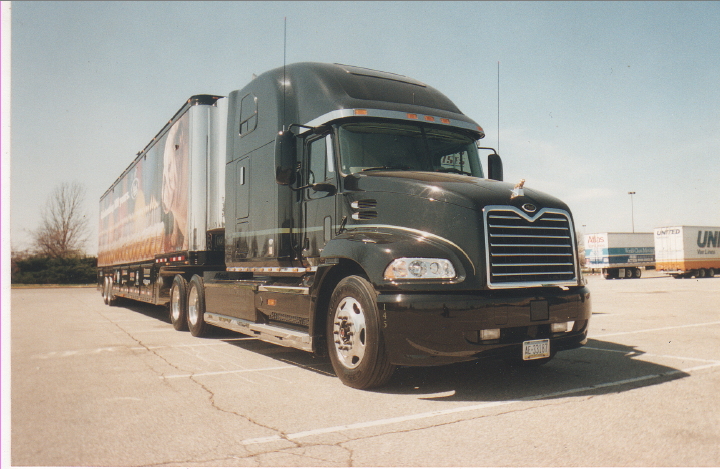 Looking mean and moody in the Louisville sunshine , this Bulldog may not have all the bling of some others, but it still has an awesome road presence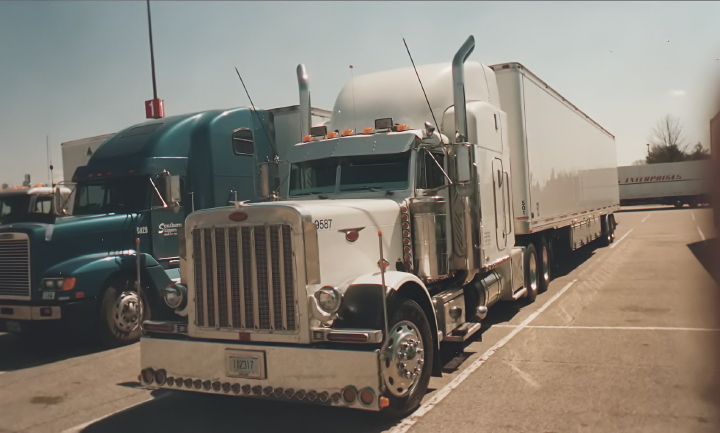 But mainly lots of chrome is the thing used to make trucks really stand out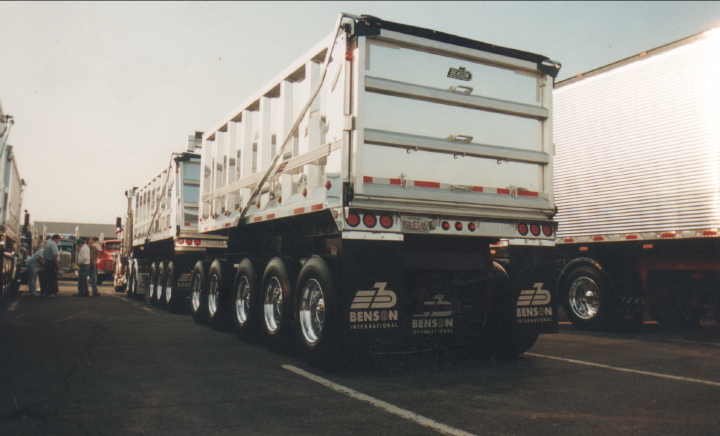 Keeping all these wheels polished must be a full time job.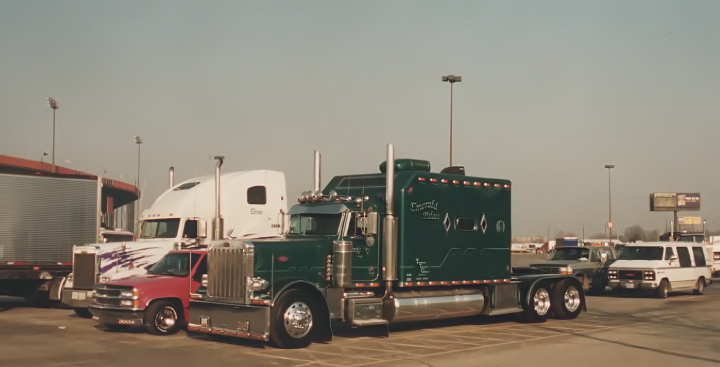 and of course besides bling, having a massive cab is essential, even for trucks not actually in the show, but waiting in the truck park for the show to finish. Is it just me that thinks "Emerald Palace" deserves a space inside the exhibition halls?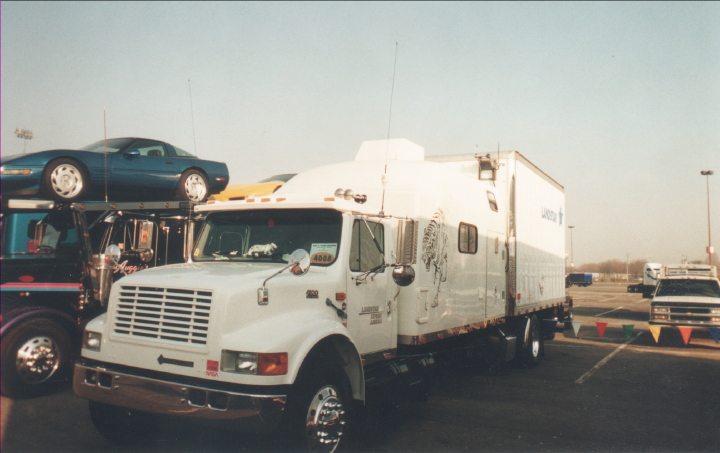 Big cabs are not restricted to full length artics. This rigid worked in the "hotshot" sector, where weight and volume are rarely an issue. getting the load there as soon as possible being the overriding factor. The cab was 50% of the chassis length leaving only a small load area. Team driven (double manned) it rarely stops for long, so the living space provides a complete home for this husband and wife crew
We hope you enjoyed this article! For more news, views and reviews on all aspects of the truck driver's life subscribe today.