Biglorryblog goes East- to Slovenia to drive the latest Mercedes-Benz Actros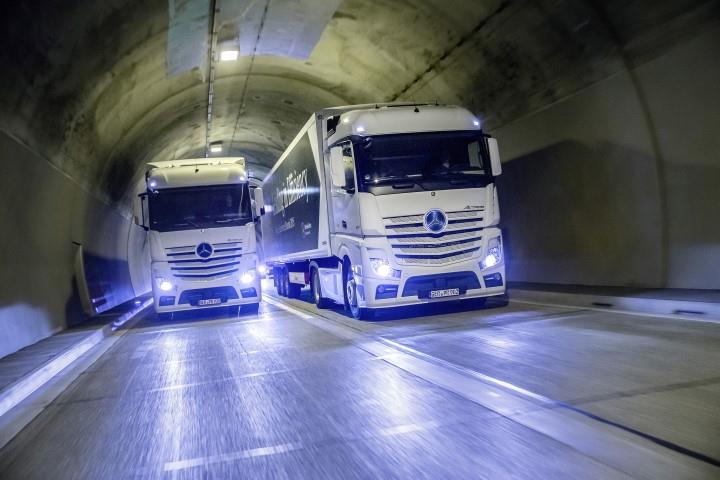 At first look, The 1845 Actros waiting for us at the Ljubljana Mercedes-Benz Truck dealer in Slovenia, looks just like any other. It does on 2nd look as well. and even on close inspection it is just another Actros. but this one saves another 3% in fuel.Nothing is missing to save a few kilogrammes, no weird and wonderful air kit to achieve the 3% saving. That is because all the magic happens beneath the cab.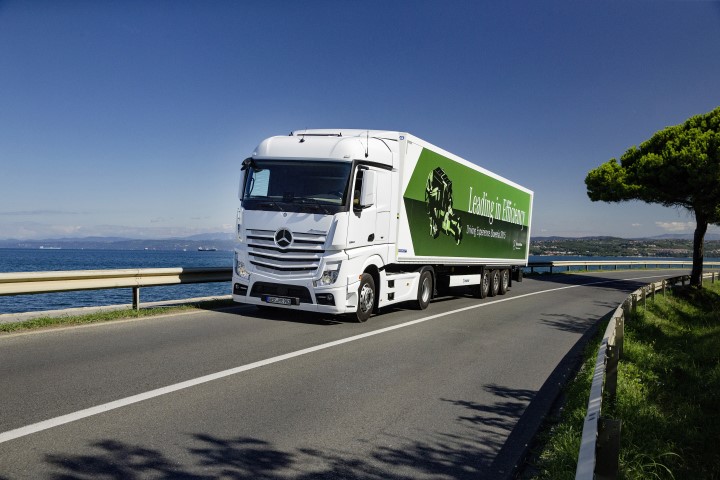 The technical bits- Mercedes-Benz have uprated their X-Pulse injection system raising their maximum rail pressure from 900 to 1160 bar giving a resulting injection pressure of 2700 bar., along with a redesigned piston bowl this gives a significant increase to the torque curve at lower revolutions. Next Mercedes have looked at the turbocharger, Bringing in a "in house" produced asymmetric turbocharger- using fixed turbine geometry a far less complex arrangement than a variable turbine. These changes allow Mercedes to use a longer ratio on the rear axle, in simple terms the engine has to do less revolutions to turn the wheels- therefore burning less fuel.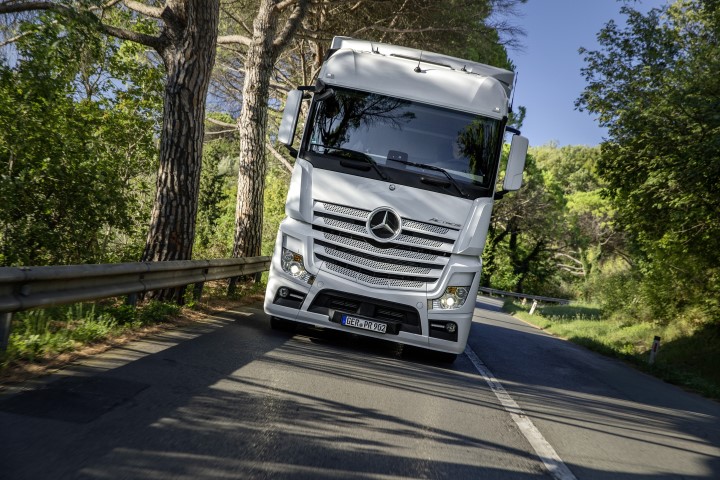 So what is is it like on the road? Has Mercedes robbed Peter to pay Paul?. From the drivers seat nothing is apparently different- The level of comfort expected from a Mercedes-Benz truck is still there. Leaving Ljubljana CM headed for the Adriatic coast- with the Actros in Economy mode it still easily kept up with the rush hour traffic. Having been a while since this CM reporter has driven a left hand drive truck the audible lane assist had plenty of work to do and thanks to it,only a few traffic cones made the ultimate sacrifice.- A full report on the new OM471 Actros will appear in Commercial Motor shortly
We hope you enjoyed this article! For more news, views and reviews on all aspects of the truck driver's life subscribe today.