Biglorryblog: Good scenery, good truck, good trailer good job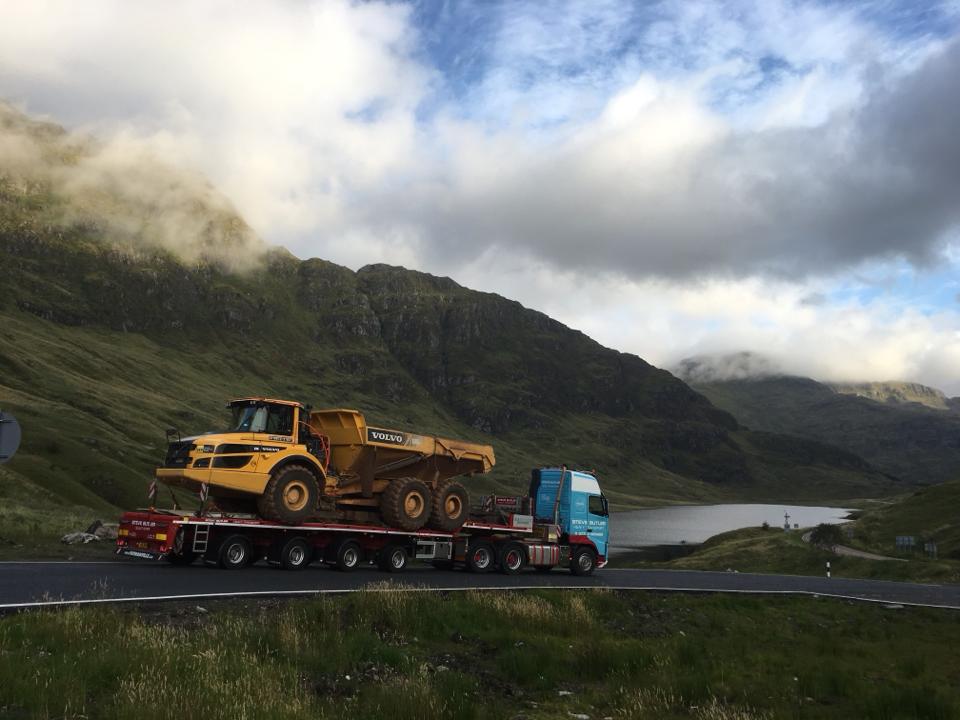 It isn't easy to be an owner driver these days. In the current financial climate many are calling it a day. But one owner operator is bucking the trend and doing it in the specialised world of heavy haulage. Steve Butlers Volvo FH can often be seen  carrying strange objects that have been the cause of much speculation,   some even claiming they are secret UFO's being moved for the government.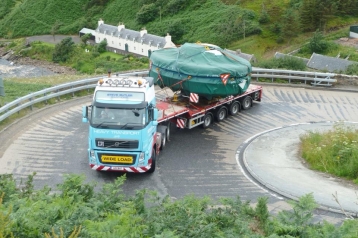 But the truth is  that they are components for wind turbines.  Turbines make up much of Steves work and he recently invested in a specialist Faymonville 4 axle trailer  ideal for UFOs and long columns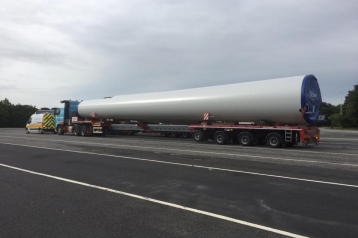 Its versatility means that Steve can maximise his earning potential carrying everything from  massive dump trucks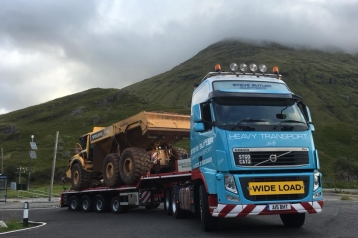 To machinery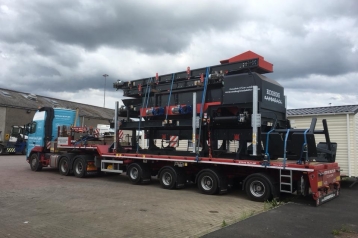 Steering axles enable it to get into tight spots and the Volvo  has plenty of power,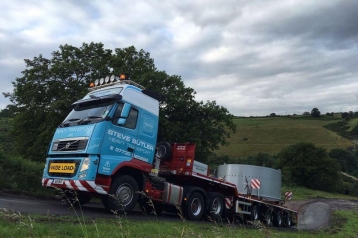 however wind turbines tend to be built in  some pretty remote places and even the best need a helping hand at times,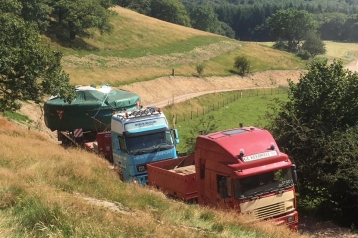 The Volvo here being given a tow by a ballasted ERF up a remote hillside
One other thing about Steve, not only is he a successful owner driver, he does take pretty decent photos too
Images copyright Steve Butler
We hope you enjoyed this article! For more news, views and reviews on all aspects of the truck driver's life subscribe today.