Biglorryblog has a tale of Squaddies, The Range C and Gerrards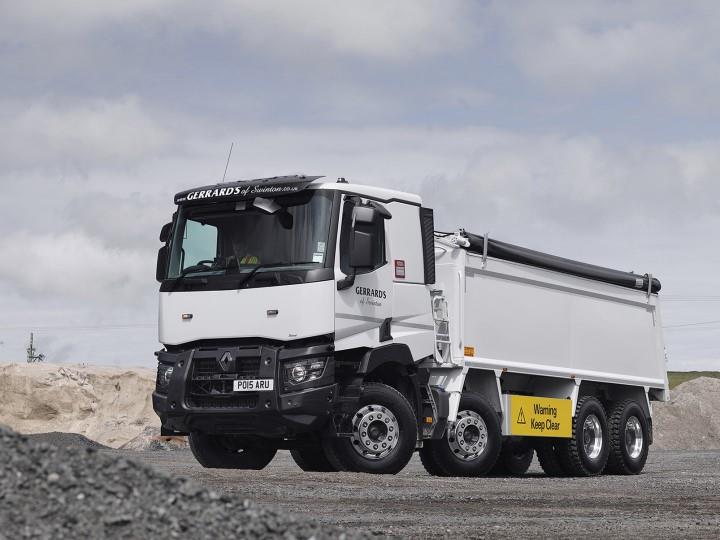 Contract haulage specialist, Gerrards of Swinton, has taken delivery of seven Renault trucks – all 32-tonne Range C430 8-wheel tippers. the Range Cs are additions to Gerrards of Swinton's growing fleet of 14 trucks servicing the buoyant construction sector. They will also play an important role in Gerrards of Swinton's 'FREE Courses for ex Forces' programme, which offers free driver training to enable ex-army personnel to gain essential civilian qualifications and experience. Replacing Premium Landers, the Range Cs, with sleeper cab, alloy wheels and enhanced safety equipment, are double-shifted, 24/7 on contract haulage service to the construction industry. Canaging Director, Sebastian Gerrard, says: "We took on our first Renault Premium Landers in 2012 and they ran very well, so when we were looking to expand the fleet, the Range C was definitely on the list. The demonstrator proved that the truck suits our needs, it's reliable, robust with its big high steel bumper, it offers superb ground clearance and the flat chassis is strong with no flex and no twist, so it's ideal for off-road use."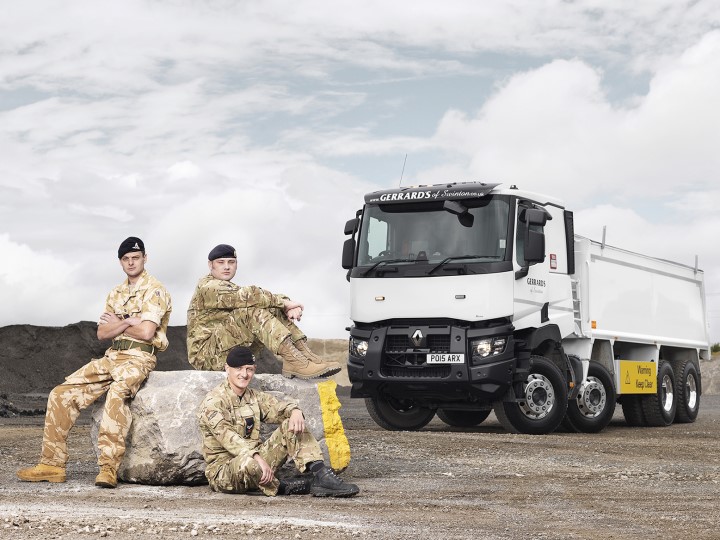 Gerrards of Swinton prides itself on its professional team of drivers, and places great importance on getting the right people for the job, especially with the current driver shortage crisis. As an ex-army man, Sebastian Gerrard identified an opportunity to offer quality driver training to ex-service personnel who often struggle to find employment on leaving the forces, owing to a lack of civilian qualifications and experience. This led to the launch of the company's 'FREE Courses for ex-Forces' programme in 2014, helping former soldiers graduate with recognised HGV qualifications.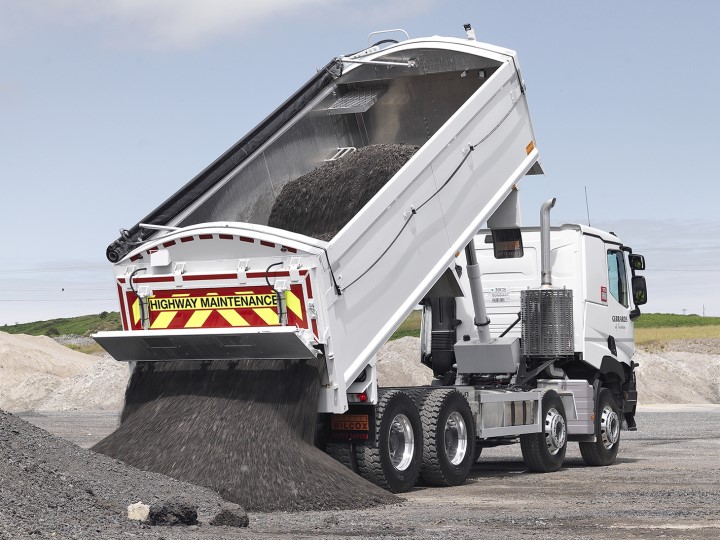 Sebastian says: "I understand the difficulties many highly-trained ex-forces personnel face in getting that first civilian driving job, often despite having specialist vehicle experience gained during their service. We have forged links with the army resettlement centre and are committed to helping our heroes into work. Our courses are free to ex-service personnel, but it works both ways: we train the drivers our way and to our exacting standards, they get qualifications and on-the-job experience using our tipper truck fleet. It's a great opportunity for them and we get the pick of the best drivers to join our team." To support the growing company and 'FREE Courses for ex-Forces', Gerrards of Swinton is investing in a brand new depot with bespoke training facilities, which will open before Christmas 2015.
We hope you enjoyed this article! For more news, views and reviews on all aspects of the truck driver's life subscribe today.