Biglorryblog: Open wide with ALE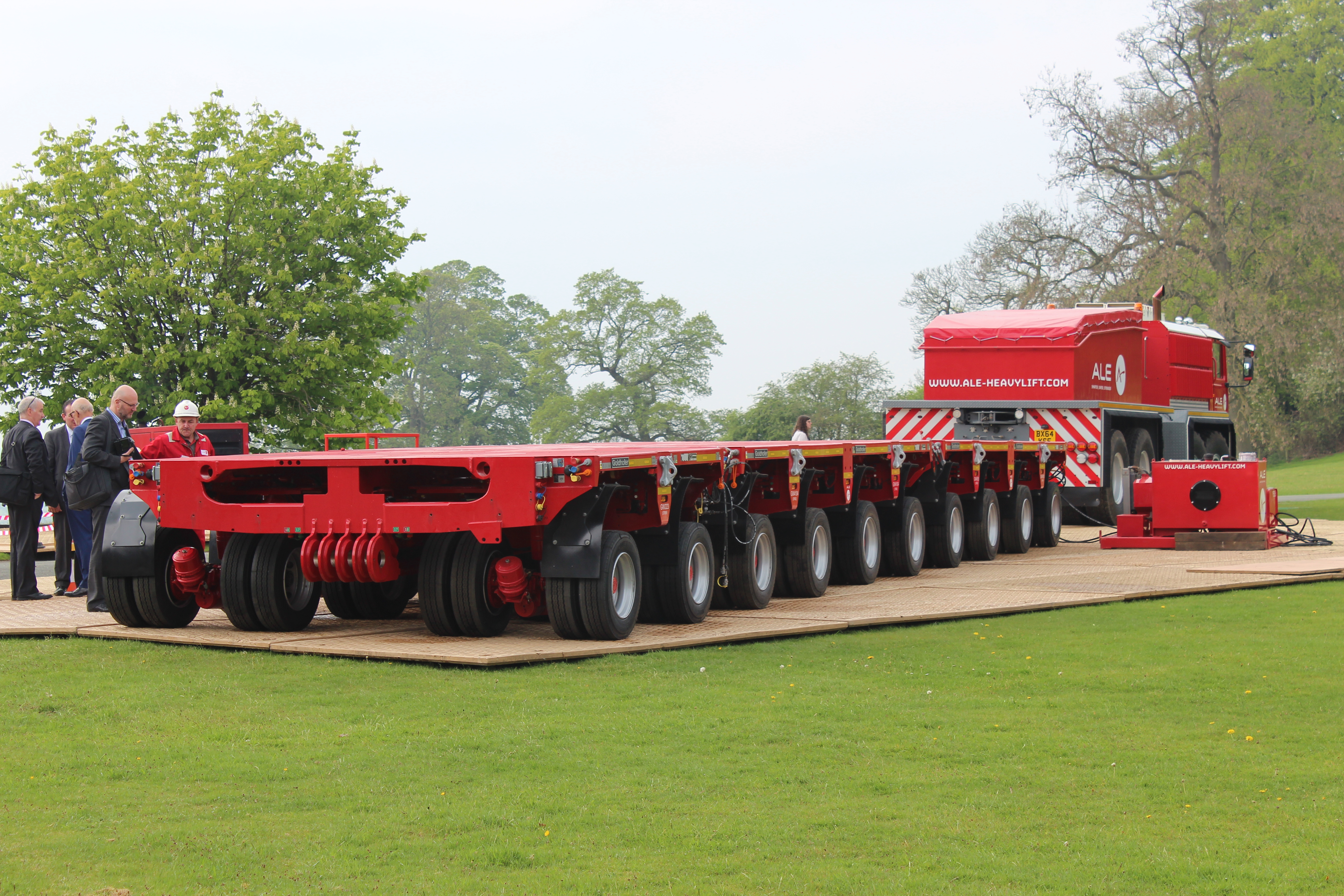 Image by, and courtesy of, Tom Evans
Abnormal load Engineering (ALE) work world wide moving some of the biggest loads imaginable. To do so means being innovative, in the past when ALE couldn't find a truck to match their exacting specifications, they simply designed and built their own, the Trojan.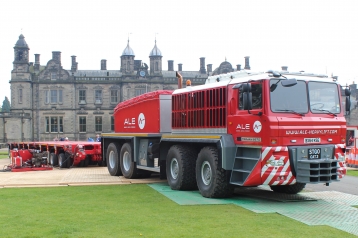 Image by, and courtesy of, Tom Evans
Now they have bought to the UK their new expanding trailers. Faced with aging roads and bridges ALE found itself spending more and more time trying to route the huge loads around structures that had been downrated. So they worked with Goldhofer to build this.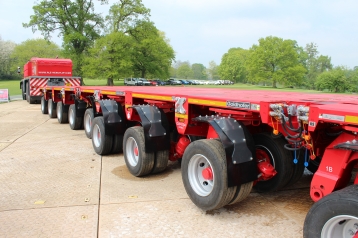 Image by, and courtesy of, Tom Evans
A trailer that could widen its wheelbase even when loaded. This decreases ground pressure therefore allowing the loads to travel over weakened bridges. Cutting down planning , travel time, decreasing environmental effects and reducing the inconvenience to the motoring public. Another amazing innovation from the ALE engineering team
Read more about the ALE widening trailer in an upcoming issue of Commercial Motor
We hope you enjoyed this article! For more news, views and reviews on all aspects of the truck driver's life subscribe today.