Biglorryblog recieves the "Lost Photo's" from the Russia and China trip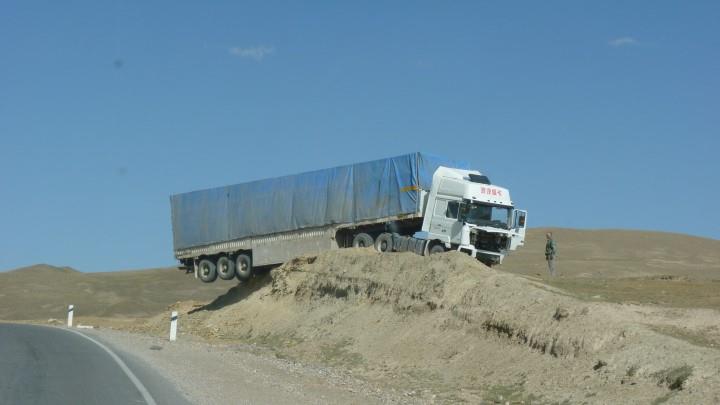 The Anorak army might remember the posts about Helen and Jens Claussen world trip , ( Read it here ). Luke writes in again to tell us that It seems that Jens Claussen took a load more truck photos that I wasn't aware of, they were taken on a different camera and forgotten about. These photos feature mostly Georgian trucks but there're also some funny ones from China/Tibet, Like the "Oops Boss" image above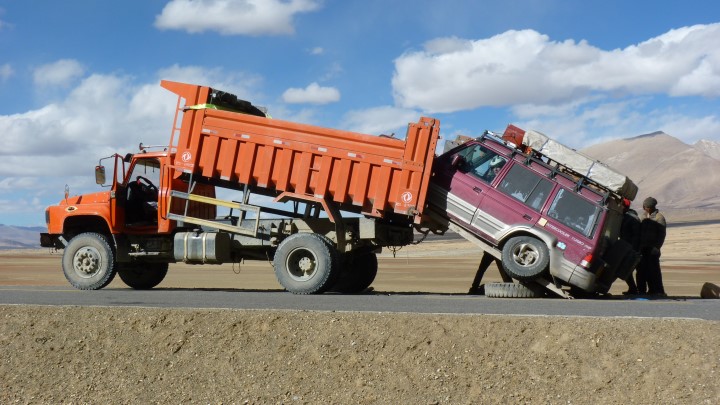 Breaking down in remore Tibet, there isnt the AA to call out, so you call on a passing Tipper truck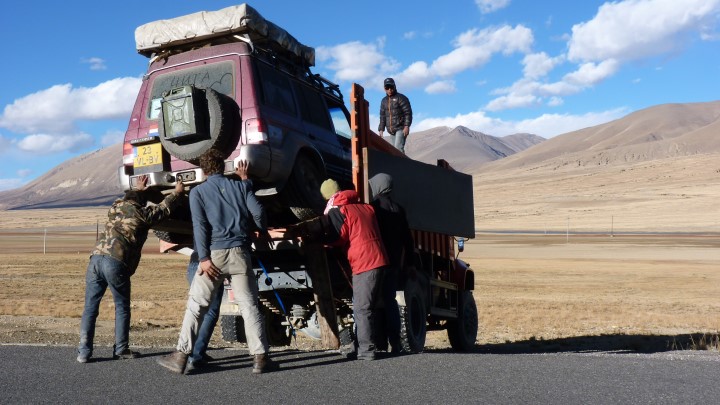 And a few locals for lifting power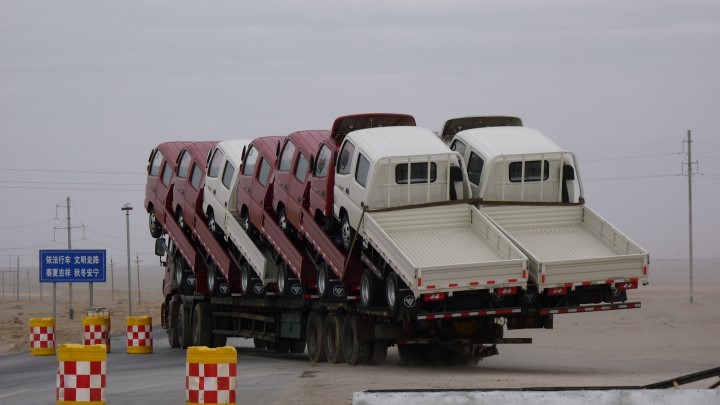 Maximising payload can be an art form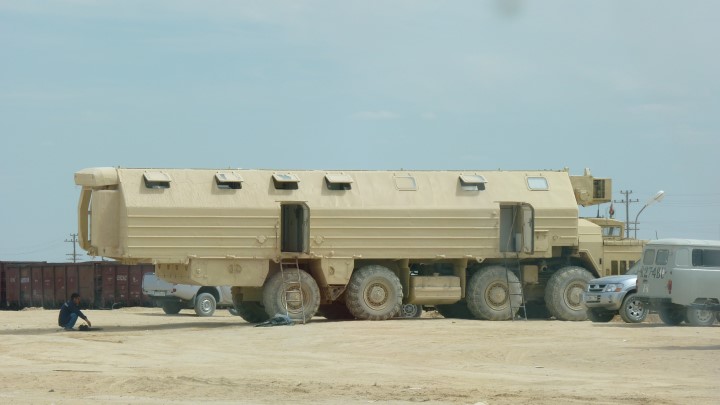 And people think that the American Winnebago is a large motor home !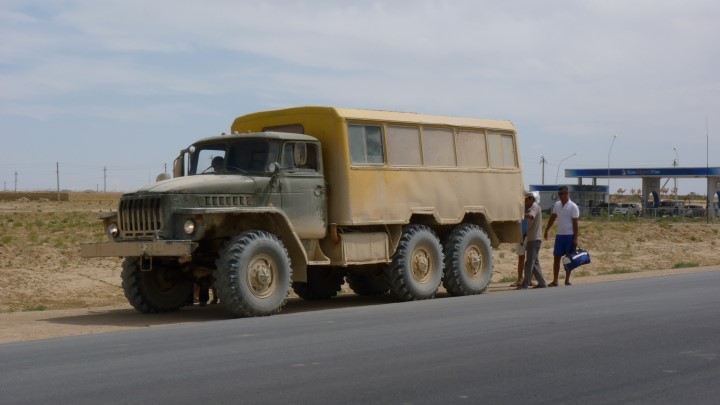 Ural Truck. Bus or Motorhome? you decide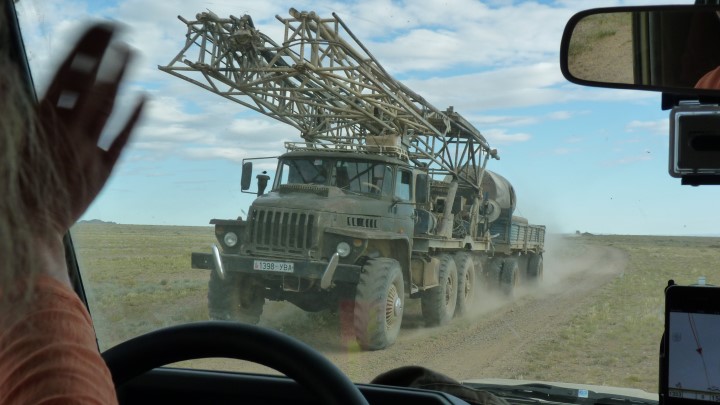 On roads like these when you see a MAZ drilling combo coming, you pull over to let him past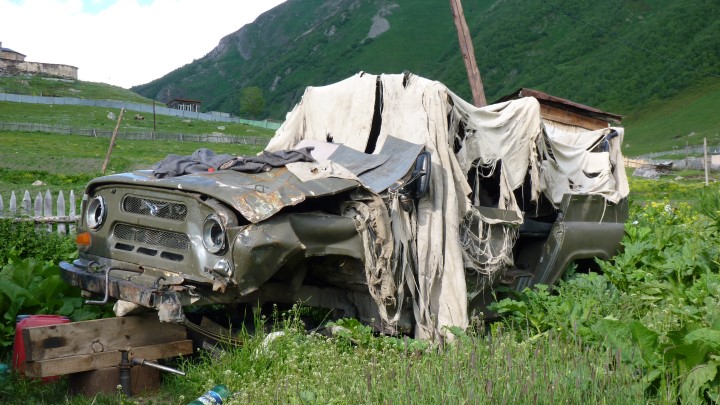 Lastly theres this UAZ in its last resting place. With views like that its not a bad place to slowly rust away
We hope you enjoyed this article! For more news, views and reviews on all aspects of the truck driver's life subscribe today.