Biglorryblog takes a sideways look at this Unimog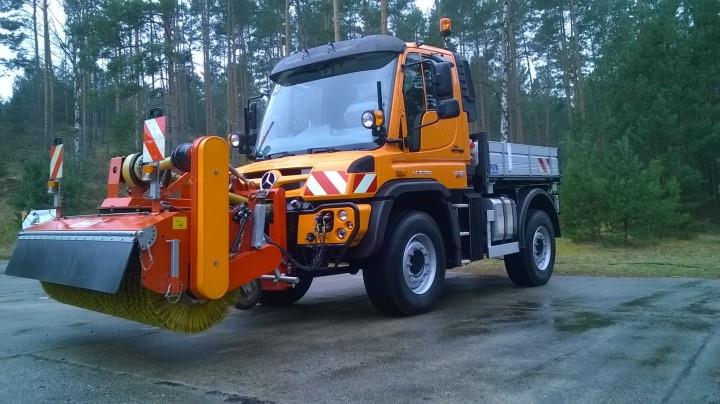 While in Berlin recently at a testing ground, Biglorryblog spotted this Unimog, and its the first of its kind. Unimogs are already well known for their go anywhere ability, versatility and manouverability.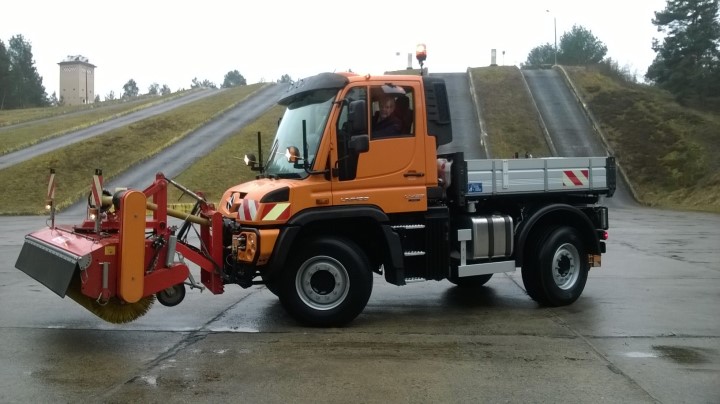 But this is the first one with all wheel steering, Not only does that massively reduce an already tight turning circle.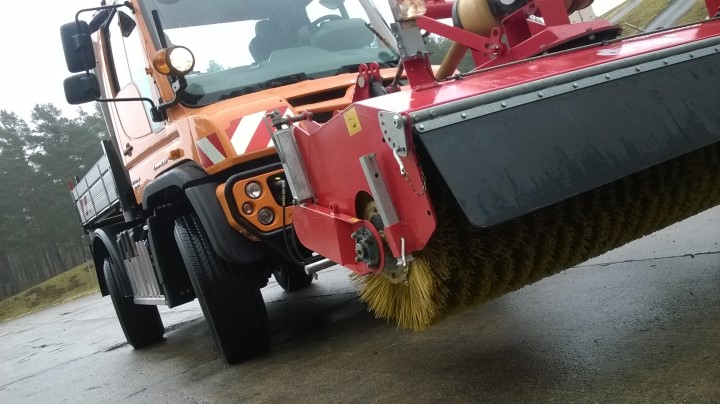 It gives the Unimog the ability to move sideways in a "Crabbing " style, handy when using one of the many available attachments in a tight spot. What will those engineers at Worth and Molsheim think up next for the ever more versatlie Unimog?
We hope you enjoyed this article! For more news, views and reviews on all aspects of the truck driver's life subscribe today.