Biglorryblog: That's one very happy Isuzu customer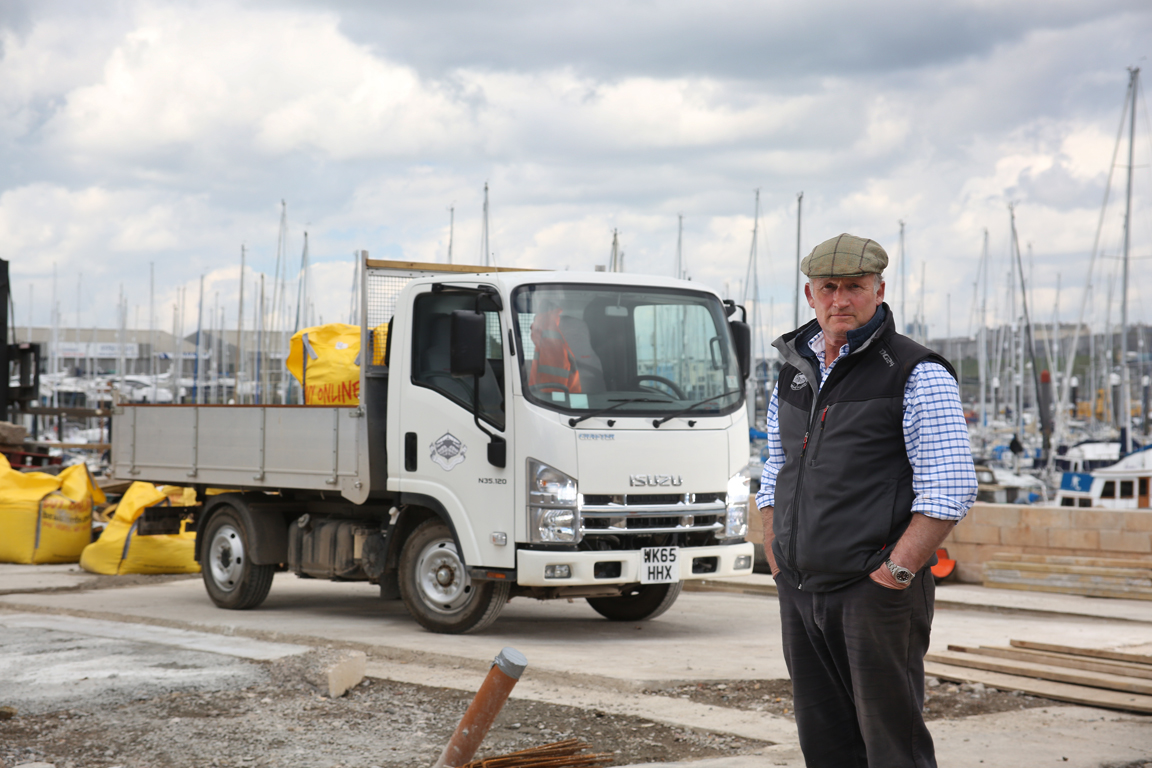 You would assume that a successful and wealthy retired businessman who is currently developing a derelict boatyard into his ideal residence in Plymouth might have bought many items over the years that he would attest as 'the best thing I've ever bought in my life'. Yet it's not any of his yachts, houses or even the superbly situated boatyard plot where he is building the house of his dreams that fits that description for Anthony Collins.
Instead, his palpable delight in his Isuzu truck is testament to the truck's robust versatility that has made him such a huge fan. Anthony says; "This derelict plot in Plymouth is a passion of mine, where we will live in a beautiful house and I'll be able to sail as often as I like with my boats moored in the harbour just in front of us.  It's a massive project and eventually I will also build a boat shed where apprentices will be trained to build boats.
"I knew I was taking on a very ambitious project when I bought the boatyard which has been derelict for 25 years. I am in the process of restoring it to its former glory with my wife who is fully behind it. We have already sailed all over the world as I've been retired for over 20 years since I sold my Herefordshire-based joinery business.
"We are building a whole new life for ourselves but the access is typically very narrow through the historic old village of Turnchape,l within a conservation area. I knew I needed a versatile vehicle which would be capable of a lot of hard work on a congested construction site. Its turning circle, its size, its robustness, its tipping capability – all these things are just brilliant.  I researched lots of small trucks, some of which were actually based on adapted car designs and they were completely unsuitable.  I'd never bought a truck for personal use in my life and fortunately I was recommended to check out an Isuzu. I honestly can't praise it enough, I love it!!"
The first phase of Anthony's million pound project will be ready by Christmas 2016, when he and his wife will move from a smaller house behind the main site into their glorious new abode.
We hope you enjoyed this article! For more news, views and reviews on all aspects of the truck driver's life subscribe today.