Biglorryblog: Want a Mog?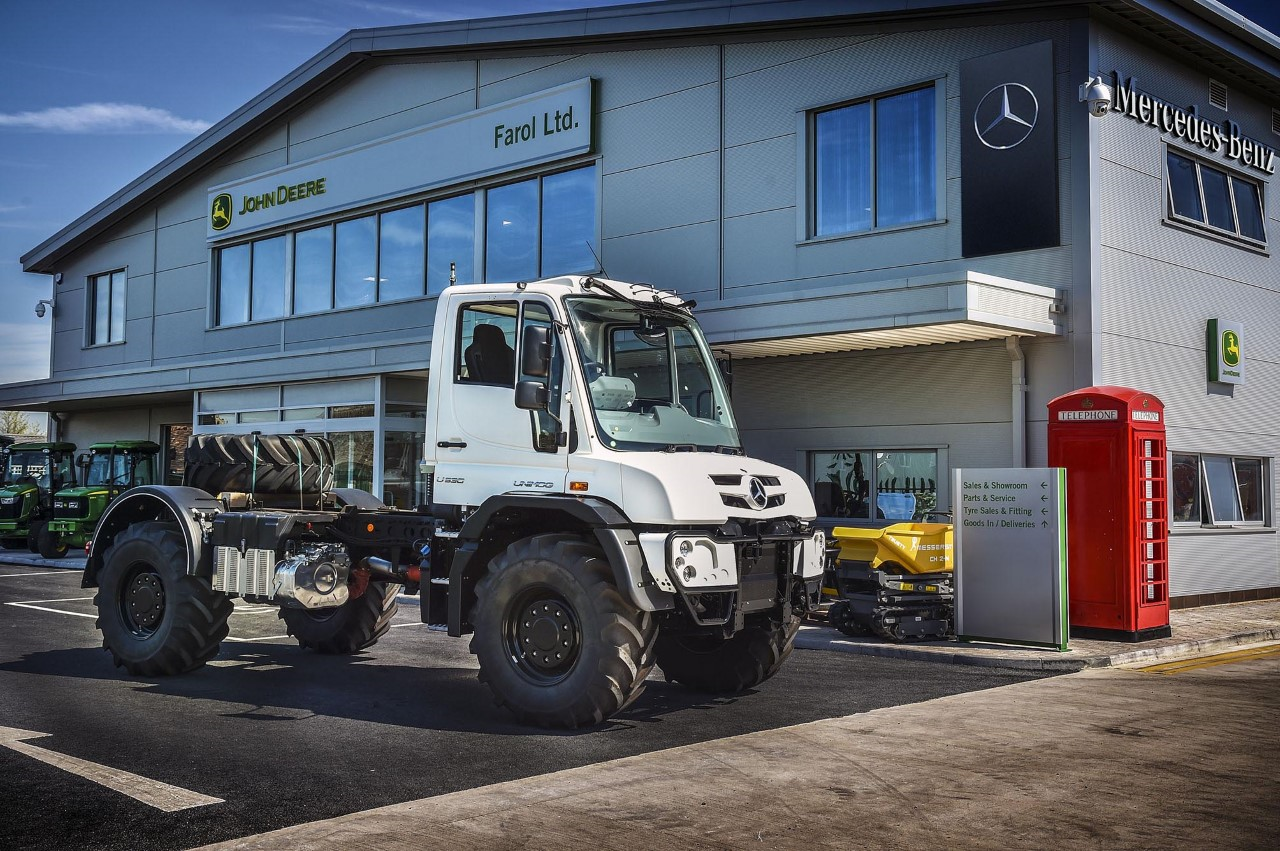 Biglorryblog is a huge fan of the versatile Unimog,  Now Mercedes have strengthened their network to increase to raise its profile in the UK with leading agricultural machinery sales and service specialist Farol  appointed as a franchised Unimog Dealer.
Farol's appointment coincides with its 40th anniversary. The family-owned company operates from state-of-the-art headquarters – opened last year, following a £3.5-million investment – in Thame, Oxfordshire, and other depots in Byfield, Northamptonshire; Hinckley, Leicestershire; Midhurst, West Sussex; and Shefford Woodlands, near Hungerford, Berkshire. A £70-million turnover business, Farol represents premium agricultural machinery brands such as John Deere and Manitou, and has also diversified over recent years into groundcare (including golf course maintenance), as well as plant and construction equipment. Its Unimog franchise opens the way for the Dealer to achieve further growth by expanding into yet more sectors.
The Mercedes-Benz Unimog enjoys an unrivalled reputation, earned in some of the world's harshest and most remote operating conditions, as the ultimate off-road vehicle. The range comprises two core variants: an implement carrier with front, side and rear attachment points, and a base truck for a range of other bodies. All Unimogs have 4×4 chassis with single rear wheels, which follow the track created by the front wheels. Gross weights vary from 7.5 to 16 tonnes, and engine outputs from 156 hp to 300 hp, while there are two standard cab designs for implement carrier and truck versions, as well as a crew cab option for trucks.
So there you have it, Want a Unimog? head down to Farols, and don't forget Biglorryblogs invitation to come for a test drive.
We hope you enjoyed this article! For more news, views and reviews on all aspects of the truck driver's life subscribe today.