Call for training to stop LGV drivers using mobile phones at the wheel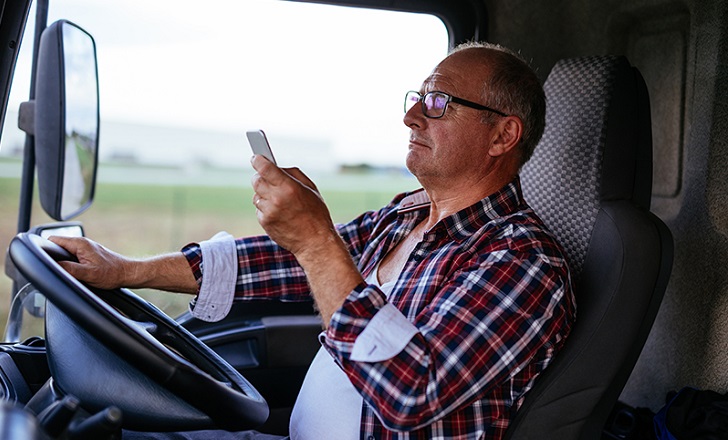 Businesses should provide training that highlights the dangers of using a mobile phone while at the wheel in order to change drivers' behaviour, a consortium has said.
While most people are aware of the danger of using a mobile phone while driving, a survey by road safety charity Brake revealed that 55% of drivers admit to talking on the phone while behind the wheel.
The penalty for using a hand-held mobile at the wheel in England, Scotland and Wales increased to a £200 fine and 6 points on the offender's driving licence in March this year but RTITB, the UK's largest Driver CPC Consortium, believes that better training is needed to convince those LGV who persist in using their phones at the wheel.
"This clamp-down on phone use when driving shows that authorities are taking the matter more seriously, but this seemingly isn't enough to deter drivers," said Laura Nelson, managing director of RTITB. "In order to change drivers' attitudes to using a mobile phone while driving, companies need to deliver relevant, quality training, highlighting the dangers, and teaching how to eliminate this distraction."
RTITB suggests that part of the reason mobile phone use while driving is on the rise could be because of technology like Bluetooth, which enables drivers to easily connect devices to their vehicle.
"For many, this normalises the use of mobile phones when driving, leading drivers to forget the dangers," said Nelson. "This means when hands-free isn't available, drivers still go ahead and use their phone behind the wheel. We've seen a particular increase in texting whilst out on the road."
It is illegal to use a hand-held phone while driving – including when in stationary traffic – and in some circumstances, using a phone hands-free is also not permitted. However, even in situations where using a hands-free mobile phone is legally allowed, this can still significantly distract a driver, impairing their visual, audio and cognitive senses. Drivers speaking on phones are four times more likely to be in a crash that causes injury, whether on a hands-free or hand-held phone, according to Brake.
"The real message to deliver to drivers is that they should avoid using their phone, even hands-free, whilst driving as there are already so many distractions to contend with," added Nelson. "Although they are designed to benefit the driver, sat-nav systems, PDAs and Tachograph systems all contribute to distraction.
"That said, new technologies can also support increased safety and prevent drivers from being tempted to use their phones. For example, the newest iPhone models have been intelligently designed so that they can automatically switch to 'Do Not Disturb' mode when the user is driving."
We hope you enjoyed this article! For more news, views and reviews on all aspects of the truck driver's life subscribe today.