Celebrating 50 years of Scania's V8 – behind the scenes of the Truck & Driver 2019 calendar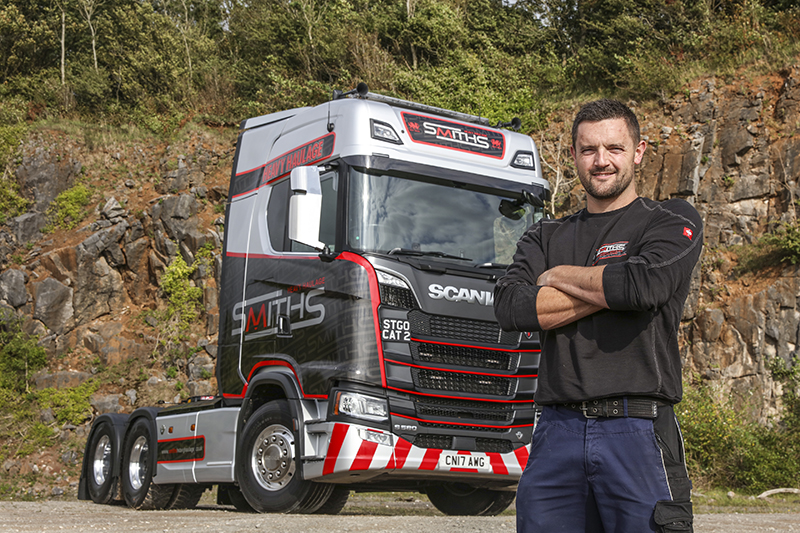 Throughout 2018 Truck and Driver magazine ran a competition unlike no other – to find the best Scania V8 truck in the UK – and, as usual, our readers didn't disappoint.
The number and quality of the vehicles that flooded in to our inbox was impressive, which meant that when it came to the judging of them there were some very difficult decisions to make.
After some long and hard deliberations we came up with our winning 12 trucks. Our final dozen represented a real range of V8-powered Scanias, from classic models to new trucks, but a common factor is that they are all well loved by their owners and drivers.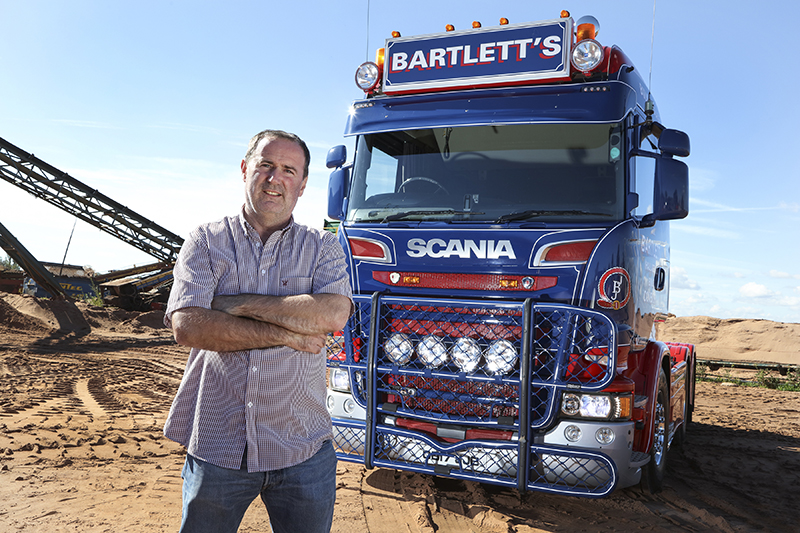 Of course, this is all part of Scania's celebrations to mark the upcoming 50th anniversary of the 1969 launch of the first V8 engine. Since the debut of the DS14 350hp V8 at the Frankfurt Motor Show, the Scania V8 has gone on to become a genuine icon in the truck world and has been loved by generations of drivers for, to name just two reasons, its power and unique sound. Not for nothing is it known as the King of the Road.
Andrew Jamieson, sales director at Scania, says: "The Scania V8 inspires passion, pride and emotion in those who drive them. There's even a saying in Northern Ireland, 'No vee, no me' – that's how much drivers value them!"
All 12 of these trucks received the honour of appearing in our exclusive Scania V8 calendar, which was given away in our January 2019 issue (which went on sale just in time for Christmas).
Furthermore each truck and its owner/driver will have the honour of being the subject of a feature, including a photo shoot, in Truck & Driver during the course of 2019. And they also appear in our exclusive video series profiling the 12 owners. For those of you new to the new look Truck & Driver, check out the videos of some of our winners that you may have missed…
January: Heavy haulage with Smiths' V8 Scania S580
Heavy haulage specialist Smiths tells Truck & Driver why they run a Scania V8 to move their big loads.
"It's between the looks, the power and the torque – it has everything."
Simon Griffiths, Smiths Heavy Haulage (pictured above)
February: JJ Bartlett's on their Scania V8
Conor, 20, tells us why he drives a Scania V8 truck.
"I do around 2500kms a week in the V8 and I absolutely love it. The power delivery is faultless and it makes coming to work that bit better!"
Conor Bartlett, J.J. Bartlett Haulage Ltd
March: Charles Russell talks about his prized Scania 141 V8
Charles Russell of Russell Transport shows off his classic Scania 141 truck
"I've always been a fan of the Scania V8. I purchased my first Scania 142 in 1986. I've always enjoyed the power output of the V8 and the noise is awesome."
Bill Underhill – W.G. Underhill Haulage Ltd
April: Mike Ponsonby and the performance of his Scania V8
Why does MA Ponsonby run a V8? It's all about performance
"We know the product very well and wouldn't operate anything else. There are four main reasons why we have them: power, performance, reliability and driver retention."
Mike Ponsonby, M.A. Ponsonby Ltd
MAY: WG Underhill's classic Scania 143
Devonshire haulier WG Underhill explains why a V8 is best for their workload
"Just as Scania say; 'they cost less in the long run' and 'they're better than ever'. I couldn't agree more!"
Charles Russell, Russell Transport
Stay tuned to Truckanddriver.co.uk for our June calendar star – J.C. & I Walton and its S580 V8!
You can read all about W.G. Underhill Haulage and its Scania 141 V8 in the May edition of Truck & Driver. It's on sale now! Why not subscribe so you don't miss out?
We hope you enjoyed this article! For more news, views and reviews on all aspects of the truck driver's life subscribe today.