Chippenham Pit Stop's Valentine's Day message to drivers – look after your heart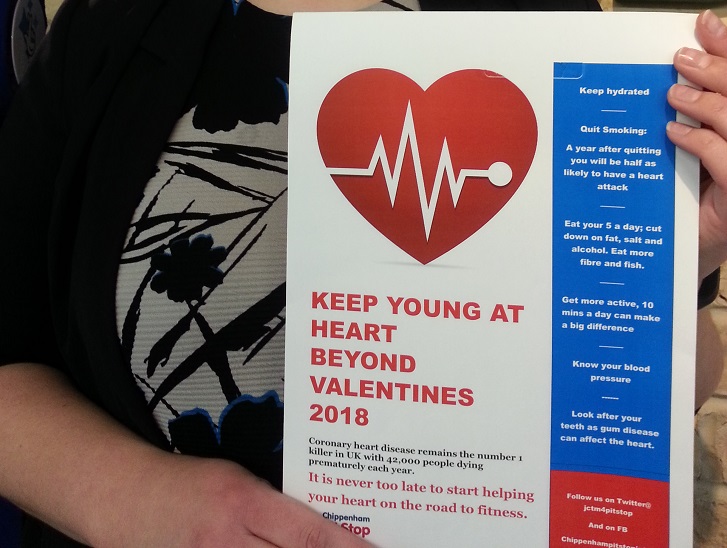 The Chippenham Pit Stop is giving truck drivers a message to coincide with Valentine's Day to look after their heart.
Coronary heart disease remains the number one killer in the UK with about 42,000 people dying prematurely each year because of it.
But it is never too late for truck drivers to start helping their hearts on the road to fitness, according to former nurse and Pit Stop health campaigns coordinator Lisa Hatherell.
While people who quit smoking for a year were half as likely to suffer a heart attack, it is also important to cut down on fat, salt and alcohol and to eat more fish and fibre, she said.
Posters displaying this and other healthy heart advice are being displayed around the Chippenham Pit Stop, just off junction 17 of the M4 in Wiltshire, until the end of the month.
Meanwhile customers have helped the Pit Stop crew to raise £1,500 for a heart defibrillator to be installed at the main entrance.
Introducing the defibrillator is a wise precaution and certainly appreciated by everyone who'd contributed to it, said Lisa.
You can also find out more about healthy eating and exercise in every issue of Truck & Driver with our resident health expert Vicky Hadley. To subscribe to T&D, click here and take advantage of our special Valentine's offer – 6 issues for £22.
We hope you enjoyed this article! For more news, views and reviews on all aspects of the truck driver's life subscribe today.