Clamping release fees to be hiked by 275% on stretch of A20 in Ashford in Kent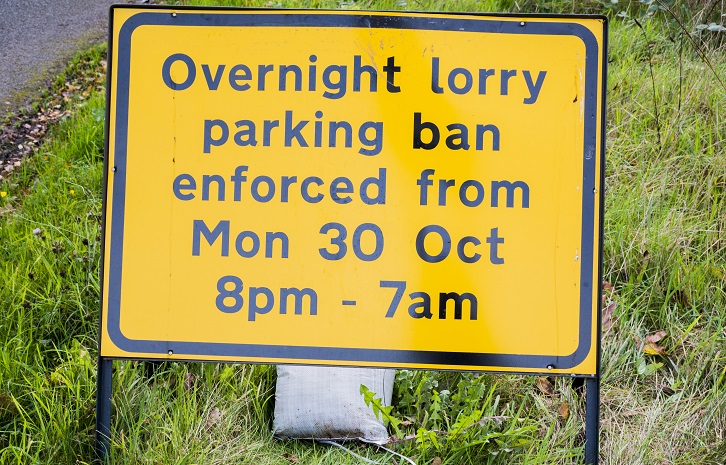 Clamping release fees are set to rise by 275% on a stretch of the A20 in Kent after the Department for Transport (DfT) gave Ashford Borough Council (ABC) the green light for the move.
The release fee is set to rise from £40 to £150 in the six-mile 'parking trials' area between the Charing and Drovers roundabouts in Ashford.
This is the latest move by ABC to try and address the issue of illegally parked HGVs. In October 2017, in partnership with Kent County Council, ABC announced several zones where illegally parked HGVs would be clamped, including the A20 between Charing and Ashford, Wotton Road, Ellingham Industrial Estate, the Orbital Park in Sevington and Ashford Business Park in Sevington. It runs between 8pm and 7am Monday to Friday and 24 hours Saturday and Sunday on the industrial estates.
Following the introduction of this, more than 200 trucks were turned away from Ashford International Truckstop.
The Road Haulage Association (RHA) has expressed its anger at the decision, especially as it wasn't consulted on this plan.
"We are a statutory consultee, yet no one consulted us," said RHA chief executive Richard Burnett. "This is a monumental change, so to target lorry drivers and to not seek the views of the trade body with responsibility for the HGV sector is unacceptable.
"It's a legal requirement for an HGV driver to take statutory rest breaks, but because of a lack of facilities in Kent this experiment has completely removed the ability of drivers to take even the shortest rest breaks between 8pm and 7am around Ashford.
"Drivers' hours legislation was introduced as a safety measure to protect all road users, and HGV drivers have a right to expect that they can rest before safely continuing their journeys. The latest plans simply fly in the face of common sense.
"The RHA recognises that inappropriate parking for long periods can be a problem. But, despite the industry highlighting the lack of parking over the last 10 years, neither Kent nor the DfT have provided extra parking. We've had the recent debacle of the stack holding area being abandoned and not a single place has been provided to support the new restrictions – authorities have taken a NIMBY approach and want someone else deal with the issue."
Burnett added that the RHA wants to see restrictions changed so that trucks can park for up to two hours along this stretch of the A20 at any time to facilitate rest breaks.
"In the longer-term, we call on the DfT and local authorities in Kent – and indeed elsewhere – to show leadership on this issue and do all they can to urgently address the shortage of lorry parks.
"This problem isn't going away, and clamping and harassing hard-pressed hauliers is not the way to resolve it."
We hope you enjoyed this article! For more news, views and reviews on all aspects of the truck driver's life subscribe today.