Convoy in the Park Picture Post: MA Ponsonby Scania R560 Topline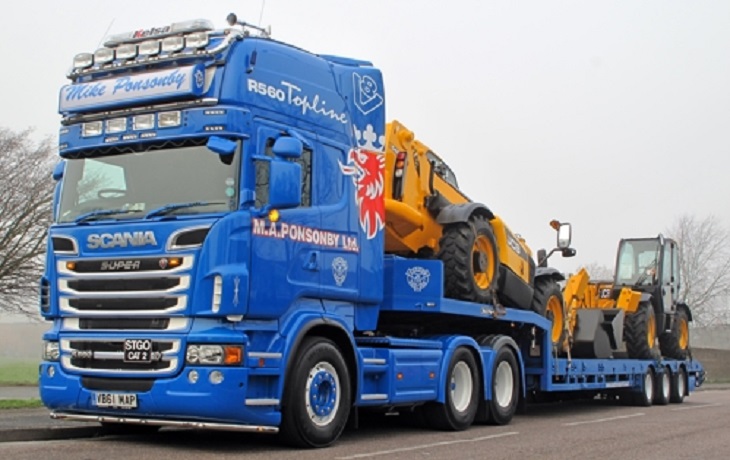 This is just one of MA Ponsonby's Scanias. There will be a number of the fleet coming to Convoy in the Park at Donington Park on July 22-23.
They will be appearing in the Scania Village – for more information on that, click here
For more information on Convoy in the Park and to book tickets, go to www.convoyinthepark.com
We hope you enjoyed this article! For more news, views and reviews on all aspects of the truck driver's life subscribe today.