Daf searches for oldest operational truck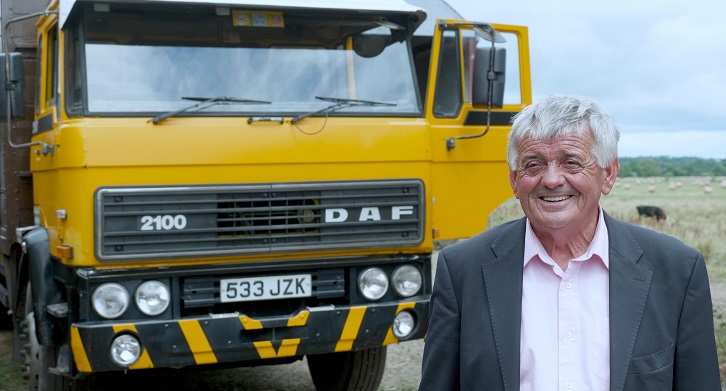 Daf has begun a search to find the oldest of its trucks that is still working day-to-day.
Daf regularly receives images from operators and drivers around the world, proudly showing trucks that left the production line many decades ago, and are still in daily use. This has triggered Daf Trucks' interest – what is the oldest Daf truck still in operation, and where is it?
To find an answer to this question, Daf Trucks has launched a Facebook campaign. Irishman John Tarrent (pictured) has already shared his classic Daf 2100 from 1984, still working hard today: "She has 34 years of work done, never let us down and she always comes back to base, whether it's night or day," he says.
Daf is looking for images and stories from its trucks from the early nineties, the eighties, the seventies or even earlier that are still in operation. Photos or video can be posted on the Daf Facebook page: www.facebook.com/daftrucksnv/. At the end of November the oldest in-service DAF truck will be announced.
We hope you enjoyed this article! For more news, views and reviews on all aspects of the truck driver's life subscribe today.