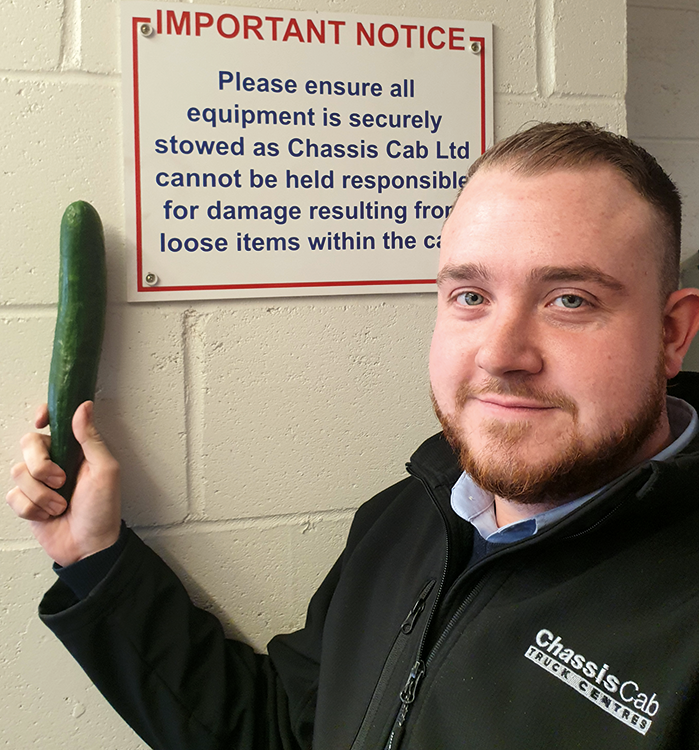 There's a surprising number of cases of windscreens being smashed as a result of items falling from the upper bunk of trucks when the cab is tilted.
In this instance, a Daf XF Super Space, in for service at Chassis Cab of Ipswich, suffered a cracked screen when a mystery cucumber fell from the top bunk. If you don't want items such as cucumbers ending up in places you don't want them, then the solution could be a Hatcher Deep Space rear-locker system…
We hope you enjoyed this article! For more news, views and reviews on all aspects of the truck driver's life subscribe today.