Driving with an 18-speed Spicer Pro-Shift box..another great 'How to' helpful hint from Biglorryblog!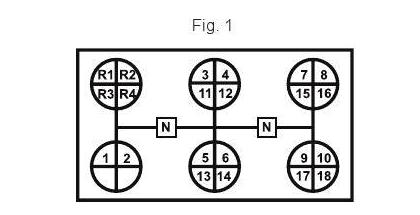 Congratulations to BLB regular Keone Kele for being the first out of the traps with an unusual manual truck gearshift pattern story for Biglorryblog—and it's of a Spicer. "Here's the guide for driving an 18-Speed shift pattern Spicer PRO-SHIFT Hopefully this isn't much of a confusion as I was trying to figure out how to do the pattern myself. Enjoy! Aloha from Maui Keone." And click through here for the driver guide..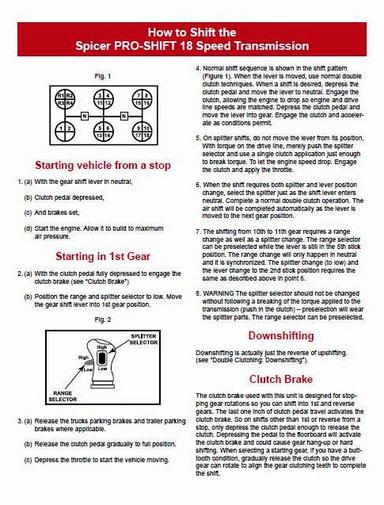 I've saved these in 'Expando-Vision' but had to do a screen-grab from the pdf…but they should blow up OK.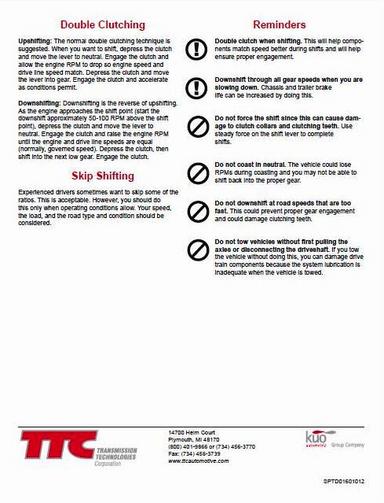 And click on this YouTube clip for a video of an Aussie driver with a 16-speed Spicer in his Kenworth who has really got it 100% nailed
http://www.youtube.com/watch?v=BJC47912E_4
What's interesting for me is that the splits appear to work without dipping the clutch (as you would with something like a ZF Ecosplit)..anyroadup when are we going to get some unusual shift patterns for Fullers or Macks?
We hope you enjoyed this article! For more news, views and reviews on all aspects of the truck driver's life subscribe today.