Eddie Stobart's new petrol tankers. Before you ask she's called Alexandria says Biglorryblog!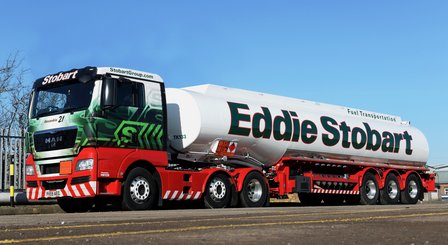 If it's Eddie Stobart..it's news! Here, exclusive to Biglorryblog, is a photo of the very first Eddie Stobart liveried fuel tanker which, I understand, will be used to not only carry fuel between Stobart depots but will also be used on third-party fuel distribution work. And who will Steady Eddie be hauling fuel for? Good question…'cos so far the 'UK's favourite haulier' is keeping rather coy but if you check out www.roadtransport.com daily you'll be sure to find out when the news breaks. And click through here for one more shot, And before ask….
Biglorryblog does not have a list of Eddie Stobart truck names nor any input as to how names are chosen. The only way to get a list is to join the Eddie Stobart fan club at http://www.clubstobart.co.uk/ !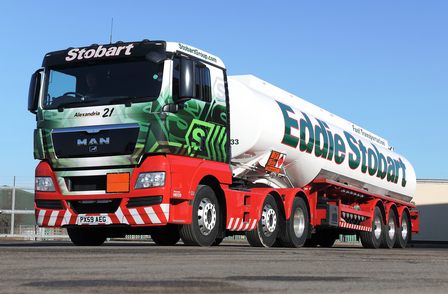 Meanwhile, have you filled out the Biglorryblog reader survey yet? To tell us what you think about BLB by simply click on this link : http://tiny.cc/mtvzB However, it will only run until March 26th so don't hang around if you want to be in with a chance in the £500 prize draw. And for everyone that does complete the survey, thanks for helping us make your favourite trucking blog even better!
And before you ask…'her' name is Alexandria!
We hope you enjoyed this article! For more news, views and reviews on all aspects of the truck driver's life subscribe today.