Eight racing championships to compete on the track at Convoy in the Park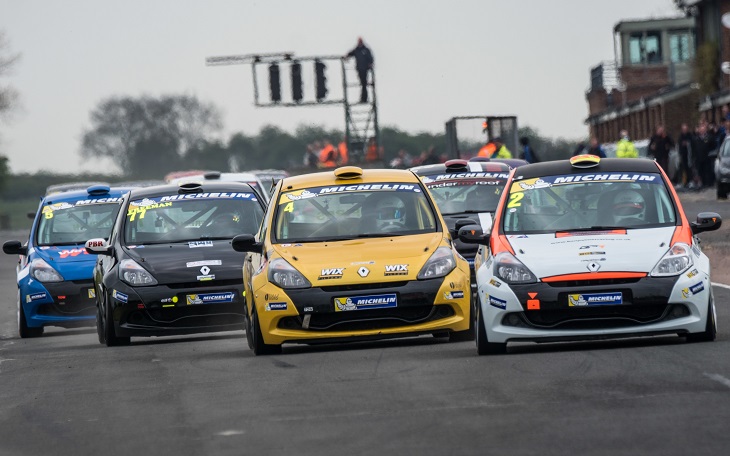 There will be racing from eight different championships at Convoy in the Park at Donington Park on 22-23 July – all promising close racing throughout the race.
The British Truck Racing Championship (BTRC) forms the centerpiece of the on-track action, with 9 races across the two divisions over the course of the weekend.
In-between the truck racing action there will be another 18 races, covering a variety of categories, including the Legends Championship, Pickup Truck Championship, Michelin Clio Cup, Mighty Mini Championship, MGOC Championship, Luna Logistics Classic Formula Ford Championship and the CNC Heads Sports and Saloons.
In the Legends Championship, the cars may be relatively small but, with big grids, there is overtaking and action throughout the field from the start to when the chequered flag falls.
The CNC Heads Sports & Saloon Car Championship is another series that boasts big grids, and, with several classes competing on the track, there will be battles thoughout.
The Pickup trucks are another heavyweight racing championship, but, like the BTRC, they are surprisingly fast. With 18 trucks on the grid for Donington, there is sure to be plenty of action in their two races.
Taking things down a few sizes, there is the Mighty Mini Championship, which sees cars based on the iconic Mini Cooper 1.3i do battle in two classes.
The Lancaster Insurance MGOC Racing Championship sees a variety of MGs take to the track in three classes. In an earlier race this season, the lead of the race switched between three drivers on the final lap.
Formula Ford was where many drivers who went onto success in Formula 1 got their first break, and the Luna Logistics Formula Ford 1600 Championship – run in classic Formula Ford cars made in the 1970s and early 80s – celebrates this. Several drivers have celebrated victory already this season, so the competition will be fierce.
Finally, there is the Michelin Clio Cup Series, which features the 2.0 litre, third-generation Clio Cup cars used on the TOCA support bill alongside the British Touring Car Championship until 2013. As with the other one-make championship, the action is always close.
Picture: Phil Laughton
We hope you enjoyed this article! For more news, views and reviews on all aspects of the truck driver's life subscribe today.