FTA calls for trade and logistics to be priorities in Brexit negotiations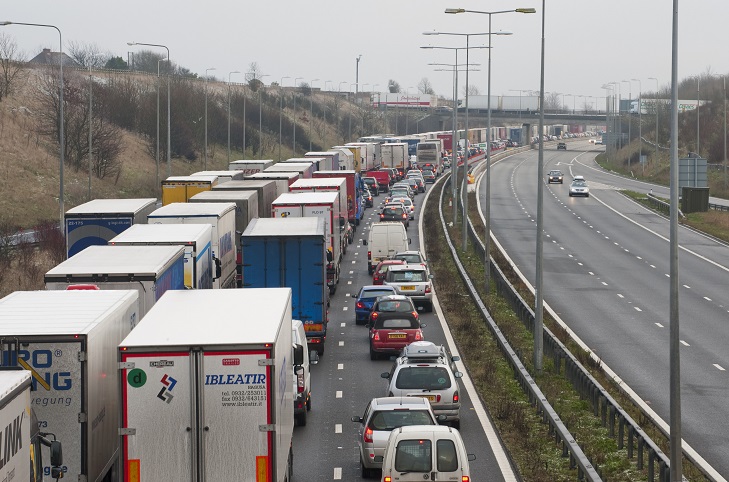 The government should priorities logistics and trade in the upcoming Brexit negotiations and look to ensure that freight can continue to move freely throughout Europe, the Freight Transport Association (FTA) has said.
With the logistics industry contributing more than £121 billion to the economy and employing 2.54 million people in the UK, according to figures from the FTA, its importance it critical.
The FTA is concerned by talk from Prime Minister Theresa May that the UK could leave the EU in two years without a deal if the government cannot reach a suitable agreement, particularly on new trade arrangements. If this were to happen, businesses would suddenly have to face controls, checks and delays at the border with very little time to adapt to new rules and arrangements. The FTA has warned that any delays at the border – especially around major transport modes such as ports – and additional red tape will jeopardise freight operations, especially those handling time-sensitive and perishable goods, and are likely to add costs which will filter down to the consumer.
"The Government must not underestimate the impact of Brexit on the industry if not managed carefully," said Pauline Bastidon, the FTA's head of European policy. "Businesses run on predictability – anything that causes uncertainty creates problems in terms of operating, costing and forward planning. Leaving the EU without a deal and an agreement on a transitional period would be the worst possible scenario.
"We need clarity at the earliest possible opportunity, together with a sensible period of transition and implementation to allow time for businesses and authorities alike to adjust to new arrangements. As negotiations are about to start, we are urging government to keep these important principles in mind and adopt a pragmatic approach when negotiating with the EU's chief negotiator Michel Barnier and his team.
"FTA has asked the government to keep an open mind on solutions needed for the post-Brexit period and to reconsider its position on a customs union with the EU. FTA will be monitoring the process every step of the way on behalf of its members and ensuring their voice is heard, in the UK and in Brussels. Having a permanent office in Brussels allows us to stay very close to the negotiations. The clock started ticking on 29 March when Article 50 was invoked and it is crucial that the government acts swiftly to get the best possible deal for the UK and to bring much-needed clarity to businesses."
We hope you enjoyed this article! For more news, views and reviews on all aspects of the truck driver's life subscribe today.