Getting your first brand new trucks?, Might as well get a striking new livery too agrees Biglorryblog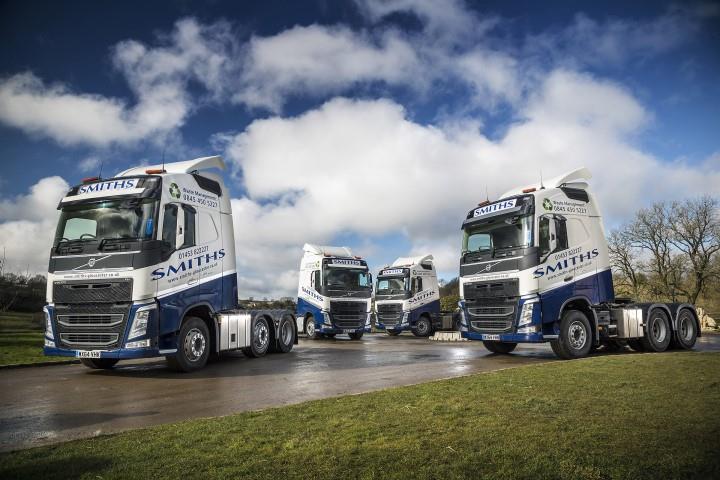 Construction services and waste-management company Smiths (Gloucester) Ltd., have rolled out a striking new livery on four, high specification FH tractor units. According to Paul Smith, although the company has operated Volvo trucks for several years, they have always been purchased as late plate used vehicles, mostly FM-440 and 460hp chassis, with a mix of multiwheelers and tractor units.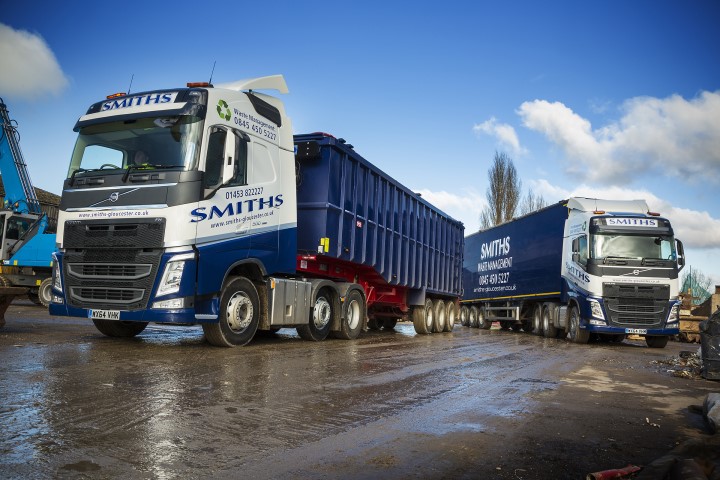 The Globetrotter-cabbed FH tractor units, which are powered by the latest Euro-6 D13K500 engine, rated at 500hp, are the first new Volvo trucks to go into service with the company, which was formed by businessman and Managing Director Alan Smith in 1982. The striking new livery was designed to suit the curving lines of the new series FH and features a swooping diagonal line across the cab's lower half.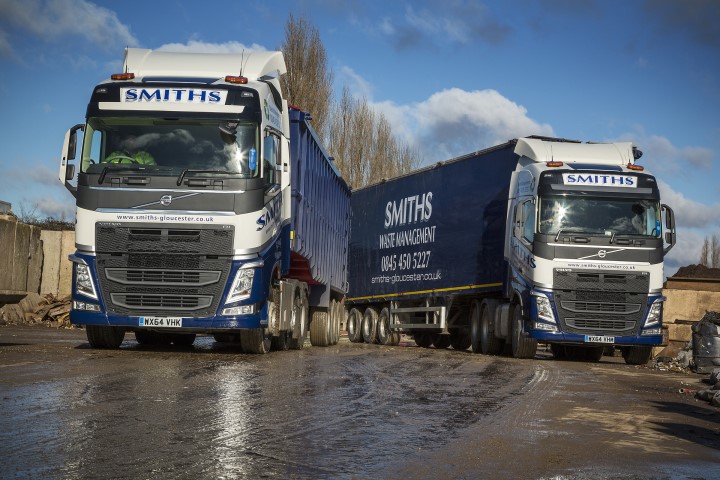 The order was spilt between two 6×2 pusher-axle models and two 6×4 double-drive configuration trucks. While all four are plated for 44 tonne GCW operation, the 6x4s are coupled to 120 cubic yard capacity Titan 'walking-floor' trailers. These top spec 6×4 powered outfits are engaged on a variety of bulk waste operations, says Paul Smith, including some off-road duties. Meanwhile, the 6x2s are coupled to locally manufactured Rothdean bulk tipping trailers and are used for the transport of recyclable materials, including scrap metals and aggregates.
We hope you enjoyed this article! For more news, views and reviews on all aspects of the truck driver's life subscribe today.