Going backwards on Biglorryblog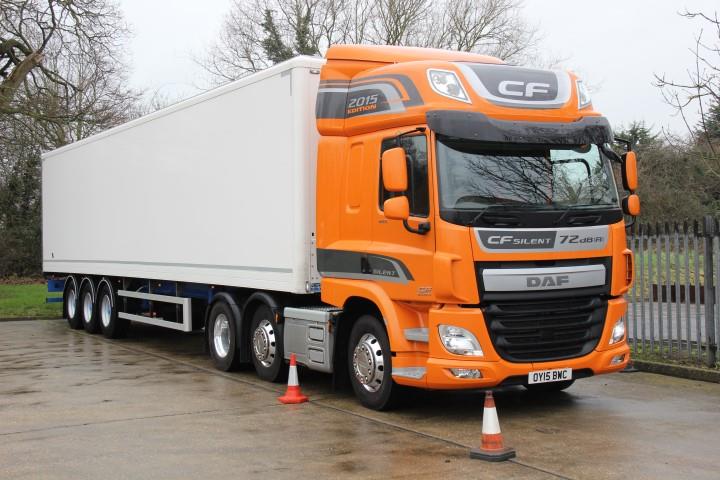 Biglorryblogs mate Editor of Truck & Driver dropped this note to tell BLB why T&D and Commercial Motor spent their Saturday going backwards.
We journalists at RTM get to drive some great trucks in our jobs, but it's only occasional and we don't often get the chance to reverse them! Nearly all our driving is going forward!
Ask us to reverse into a tight loading bay or parking space – the stuff normal truckers do day in day out, and we all too often get all flustered and panicky! Such manoeuvres are not helped by the fact they are usually under the glare of press officers, testers and other hacks!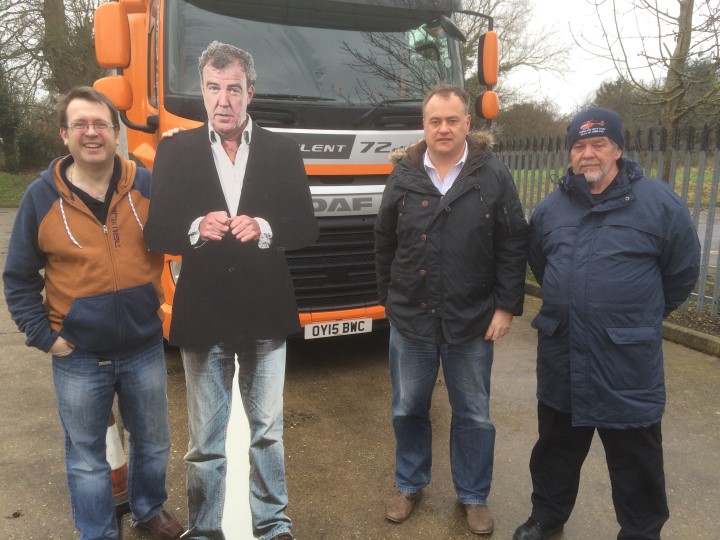 With this in mind, myself, Will Shiers – Editor of Commercial Motor, and Colin Barnett, Technical Editor across the RTM titles, took up Daf's offer of borrowing a full size artic, loads of traffic cones and an empty car park at Daf's Thame offices to hone our skills….
So on a Freezing Saturday morning in February, we all arrived at Thame, full of confidence. Or so we hoped! We even had former Top Gear presenter Jeremy Clarkson with us, although I have to admit, he looked a bit flat and never said much!
Four hours of moving our CF440 and its tri-axle box van from "loading bay 1" to "bay 2" and "bay 3", plus a few three point turns all put us through out paces.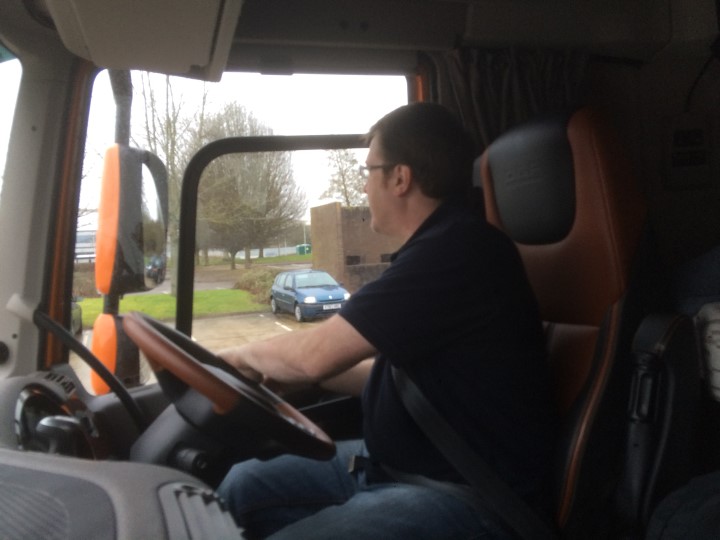 I'm pleased to say I didn't hit any cones – or, indeed the adjacent fence – although one or two shunts were a little time consuming and convoluted and occasionally, I wasn't all that flush with the loading bay! One of the party, did, however, take out a few cones! I won't say who it was!
Whereas there was a serious element to the day – we all wanted to be more able and – especially – confident – at the thought of reversing, we also had a bit of fun, mainly in making a video on how not to reverse!
We came away from the day, not necessarily perfect at reversing, but, certainly better and if next time I'm on a press trip and I'm asked to park my wagon in between two other trucks at a services, then I won't be fretting quite so much…
It also served to remind us what a skill truck driving really is… I wish the general public could understand that!
We hope you enjoyed this article! For more news, views and reviews on all aspects of the truck driver's life subscribe today.