Goodyear UK signs three-year title sponsorship with British Truck Racing Championship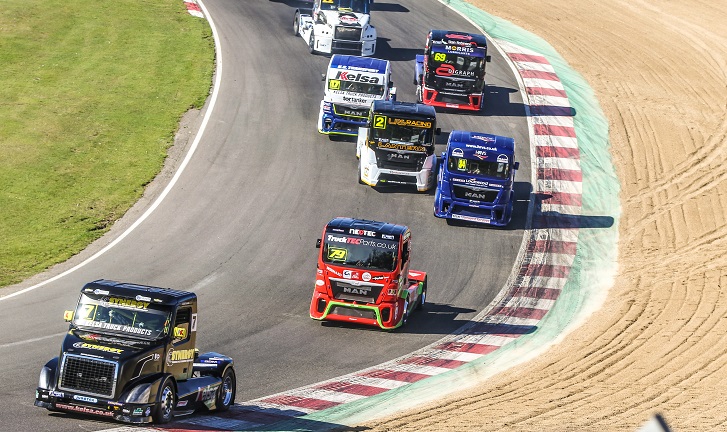 Tyre manufacturer Goodyear UK has agreed a three-year sponsorship of the British Truck Racing Championship (BTRC).
The news comes ahead of the fifth round of BTRC, which will take place on July 22-23 at Donington Park as part of the inaugural Convoy in the Park.
Visitors to the BTRC will be able to watch 5.5 tonne trucks racing at speeds up to 100mph racing on Goodyear truck racing tyres. These specially developed tyres are built using standard latest generation Goodyear 315/70R22.5 truck tyre casings. But they have a special compound and tread design to ensure that the 1,500hp trucks have high level of grip in both wet and dry conditions.
Marc Preedy, director commercial tyres at Goodyear UK, said: "We're very excited to be the title sponsor of BTRC, which is without doubt one of the most spectacular sights in British motorsport.
"The fifth round at the Convoy in the Park promises to be yet another high-octane event for spectators who will see [nine] breathtaking races over the weekend with some of the championship's elite names."
As well as BTRC, Convoy in the Park includes an array of family events, including caravan smashes, truck sprints, truck exhibitions, bag jump – in which participants jump 12 metres into a smoke-filled 'pit of doom', live music, fair rides, and an outdoor cinema that will show the 1978 classic Convoy.
For more information on Convoy in the Park, go to www.convoyinthepark.com
We hope you enjoyed this article! For more news, views and reviews on all aspects of the truck driver's life subscribe today.