Government policy that states planning applications should consider truck parking a "victory for common sense", say RHA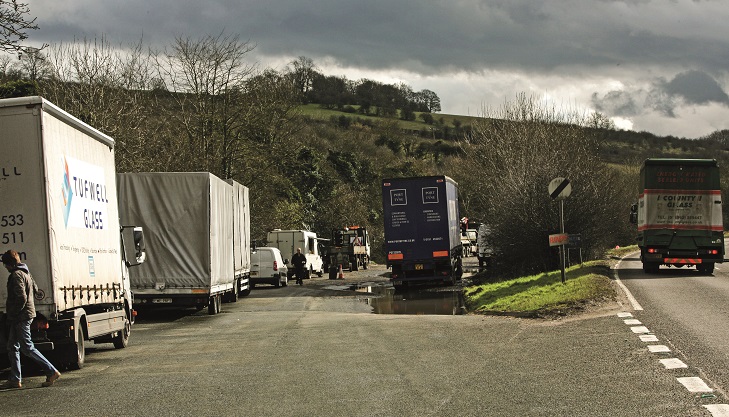 The government's announcement that planning policy and decisions should take into account truck parking provision is a "victory for common sense", the chief executive of the Road Haulage Association (RHA) has said.
The Ministry of Housing, Communities and Local Government's newly-released National Planning Policy Framework sets out the Government's planning policies for England and how these should be applied. It provides a framework within which locally-prepared plans for housing and other development can be produced.
In it, it says: "Planning policies and decisions should recognise the importance of providing adequate overnight lorry parking facilities, taking into account any local shortages, to reduce the risk of parking in locations that lack proper facilities or could cause a nuisance. Proposals for new or expanded distribution centres should make provision for sufficient lorry parking to cater for their anticipated use."
RHA chief executive, Richard Burnett, welcomed this move: "We're pleased that the government has listened and recommended that lorry parking should be considered in distribution centre planning applications," he said.
"Thousands of truckers are still left to park in unsecure areas every night without basic amenities because there's nowhere else for them to go.
"We want to see local authorities working to this framework and doing all they can to provide the facilities truckers deserve."
We hope you enjoyed this article! For more news, views and reviews on all aspects of the truck driver's life subscribe today.