Ireland's strongest man coming to Convoy in the Park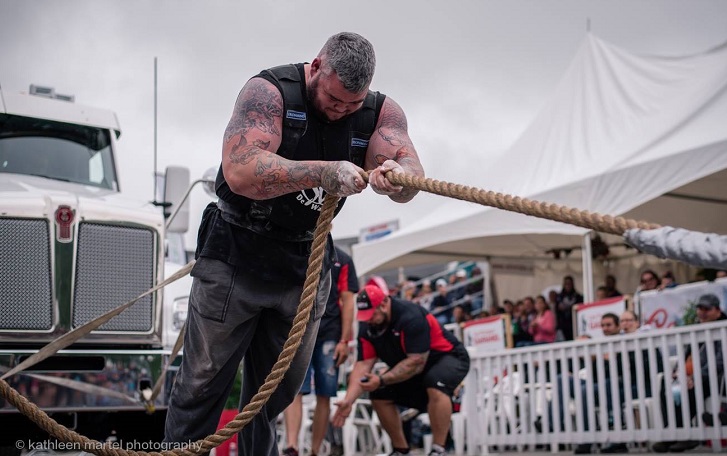 Sean O'Hagan, Ireland's strongest man in 2015, will be appearing at Convoy in the Park at Donington Park to take part in the truck pull, it has been confirmed.
O'Hagan, 26, is just under 7 feet tall and weighs about 200kg and holds a number of Irish strongman records. He also pulled an 18-tonne truck up a 20-metre course in just 30 seconds. Other strengths of his are in the 1000lb tyre flip as well as the car flip – he flipped two cars in 17 second in 2016.
Still some years off his prime as a strongman competitor, O'Hagan is building a reputation on the scene for his feats and on the verge of becoming genuinely world-class.
O'Hagan will be taking part in the truck pull at Convoy in the Park, one of a number of attractions and spectacles that will be happening throughout the weekend, in addition to the on-track action of round 5 of the British Truck Racing Championship.
For more information on Convoy in the Park, which takes place on July 22-23, click here www.convoyinthepark.com
We hope you enjoyed this article! For more news, views and reviews on all aspects of the truck driver's life subscribe today.