Leyland celebrate UK truck manufacturing and seek to inspire next generation with new project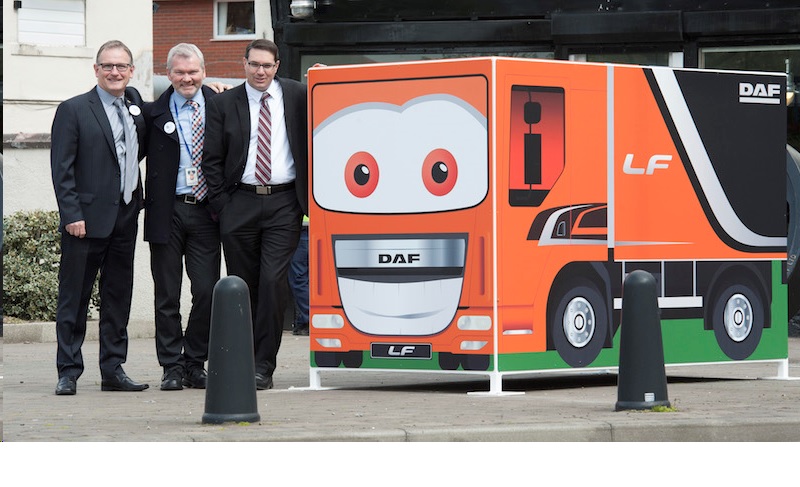 A new project showcasing the history of the UK truck industry and its roots in Lancashire is to launch with the backing of Leyland Trucks.
The Truck Trail is designed to champion the UK truck industry and mark more than a century of truck manufacturing in the region, nd has been set up in partnership with Leyland Trucks and a number of other Lancashire-based businesses. It has 6-foot high models inspired by iconic Leyland Trucks models manufactured over the past 120 years, including the Euro 6 DAF LF and XF models.
Leyland Trucks manufactures the full range of Daf product, of which about 40% is exported to all European Union markets and the wider world.
The Truck Trail has been designed to inspire a future generation of skilled workers and will link up with an education project to encourage more young people to learn about engineering.
Ivan Shearer, HR director at Leyland Trucks, said: "It is particularly pleasing to work with the project partners to encourage our local education sector to develop their vision of what a future truck might look like, and in doing so we will help inspire the next generation of manufacturers and engineers."
The truck designs are the brainchild of Shane Friend, from Stone Create, and inspired by the success of the Superlambanana scheme in Liverpool, where businesses sponsored a trail of sculptures across the city.
Part of the sponsorship money will fund an education programme in schools throughout the borough to teach children about careers opportunities in advanced manufacturing and engineering under the banner of STEM (science, technology, engineering and mathematics).
Leyland Trucks has an extensive school outreach programme, working with young children through to university students, to showcase the importance of STEM subjects to UK manufacturing, and collaborating on specific design and engineering projects.  School children will also be given the chance to design the 14th truck – based on the idea of 'truck of the future.'
Councillor Peter Mullineaux, Leader of South Ribble Borough Council, said: "Truck manufacturing is right at the very heart of the fabric of the town and sewn into its heritage – the very heritage which this trail will celebrate in abundance."
For more information, visit: https://stonecreate.com/all-go-for-the-leyland-truck-trail/
Picture caption: (L to R): Steve Whelan, communications manager; Mick Colclough, senior MPS coordinator and Bryan Sitko, managing director.
We hope you enjoyed this article! For more news, views and reviews on all aspects of the truck driver's life subscribe today.