Leyland Trucks donate £2500 to name guide dog puppy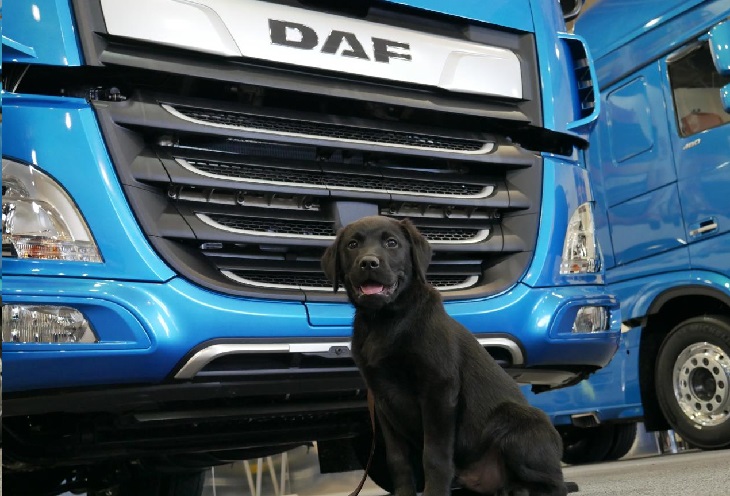 Staff at Leyland Trucks in Lancashire have a new team member – a Guide Dog puppy – and have named it after one of their most iconic trucks.
The 1,000 strong workforce at Leyland Trucks regularly raise cash for local and regional good causes. Its Helping Hand foundation support a range of charities, raising more than £50000 in 2016. However, this is the first time the team pulled together to raise the funds needed to name a Guide Dog puppy, holding fundraising events across the year, from cake sales to sponsored runs.
After donating £2500 to name a guide dog puppy, the real challenge began – naming the pup. After much deliberation, the team settled on a name which reflected Leyland Trucks' long heritage – Comet – named after one of its best-selling trucks, made in Lancashire, and sold around the world.
Leyland Trucks first produced the Comet in 1947, as part of its post-WW2 expansion, marking the beginning of the 'Golden' age of road transport. It ceased UK production in 1995.
To say a special thanks, Guide Dogs visited staff recently to thank the team. Fundraising staff had the opportunity to meet local guide dog owners and puppy walkers from the area to see first-hand how their donation has helped to change lives.
We hope you enjoyed this article! For more news, views and reviews on all aspects of the truck driver's life subscribe today.