Manhattan beer and Gas trucks on Biglorryblog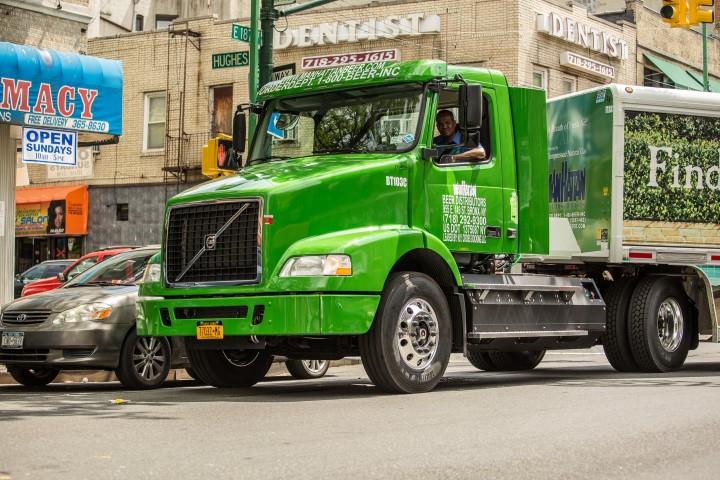 Manhattan Beer Distributors recently purchased 35 compressed natural gas (CNG)-powered Volvo VNM 200 model tractors for its New York City fleet
"Volvo Trucks and Manhattan Beer share a concern for the environment and a passion for energy efficiency, so we are proud to help the company expand its fleet of natural gas-powered trucks," said G?ran Nyberg, president of Volvo Trucks North America. "CNG is a great option for many local and regional operations like Manhattan Beer, and the CNG-powered Volvo VNM offers the best solution to fit their needs."
Founded in 1978 by CEO Simon Bergson, who also served as the company's first salesman and truck driver, Manhattan Beer Distributors delivers beer and other beverages throughout New York City. Manhattan Beer bought its first trucks powered by CNG in 2002. Today, the company operates 110 CNG-powered trucks in a total fleet of more than 500, which are predominantly medium-duty straight trucks.
The Volvo VNM 200 models, powered by 9-liter Cummins Westport ISL-G CNG engines, emit about 20 percent less greenhouse gas emissions than comparable diesel-powered models.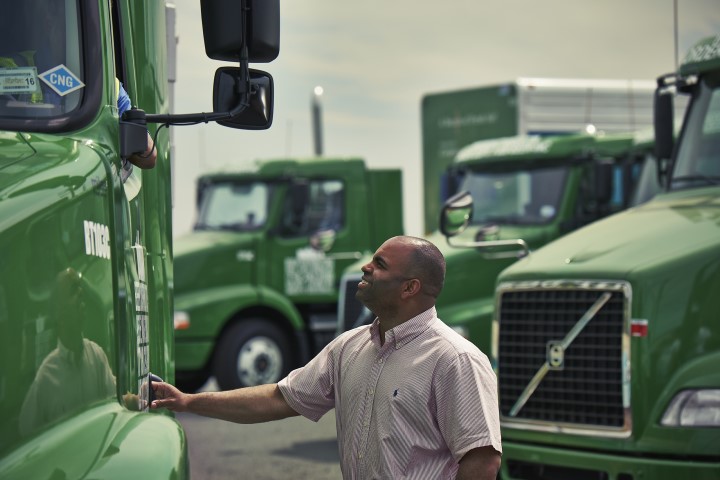 "We are doing what we think is the right thing to do," said Juan Corcino, director of fleet operations for Manhattan Beer. "CNG is the biggest part of our efforts in going green." Manhattan Beer's Bronx, N.Y., neighborhood is home to the Hunts Point Produce Market, the world's largest wholesale produce market. Due to heavy truck traffic related to the market, various government agencies have focused on improving air quality in the Hunts Point area. Keeping the air clean and healthy in the South Bronx is one reason Manhattan Beer has been so committed to environmental care, Corcino said.
"Drivers love them," Corcino said, noting the quietness of the ride. Drivers also like not having to deal with the emissions-related tasks that are required with diesel-powered trucks, he said. Freedom from the operation and maintenance of diesel particulate filters (DPFs) and selective catalytic reduction (SCR) systems played a major role in justifying the investment in CNG, Corcino said.
We hope you enjoyed this article! For more news, views and reviews on all aspects of the truck driver's life subscribe today.