Meet the cover stars of Truck & Driver! A Scania T-cab V8, a Volvo FH750 Aisla and more…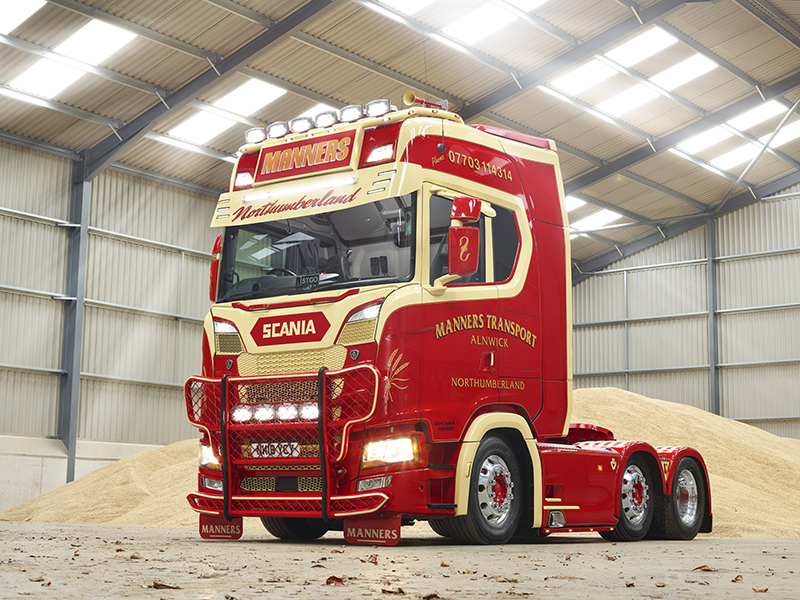 For every issue Truck & Driver picks a cover star. We like to call it Ed's Choice (mainly because Editor Dougie Rankine gets to choose it)… and while we'd urge you to pick up a copy of Truck & Driver every month to get the full low-down on our cover stars – these short videos give you just a small flavour of what these trucks and their owners are like.
McGeown International: Meet European haulier Gary McGeown, who talks about his Scania T-Cab V8 and the Kevin Bell Repatriation Trust fund.
Alex Anderson's Volvo FH750 Ailsa Edition. Need we say more?
Mackin Transport: We headed to Northern Ireland to meet Kevin Mackin and checked out his impressive collection of vintage Scanias
Stuart Nicol Transport took on two new Renault Range T High trucks for Continental work. The traffic staff and their families got to choose emojis to put on the livery!
Manners Transport: Who wouldn't want to talk about a Scania S730 V8?
KER Transport, run by Ken Reed, has been investing in DAFs and hopes to take advantage of the expanding port of Southampton.
Our next Ed's Choice is Chris Bradford's Volvo FH540 twin-tag. Why not subscribe so you don't miss out?
We hope you enjoyed this article! For more news, views and reviews on all aspects of the truck driver's life subscribe today.