Mini artic…mega cab. Biglorryblog has Iep to thank for this oddball 'little big truck'.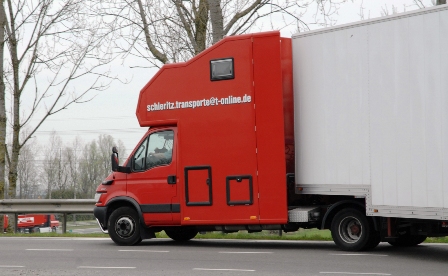 How's this for a mega-whopper cab…? Even if it is based upon an Iveco Daily! Biglorryblog has his favourite cloggie Iep van der Meer to thank for the interesting shot of this mini artic furniture truck with its own high-roof deep sleeper on it. (There's probably more room in it than the average artic sleeper cab.) Meanwhile, BLB heartily recommends Iep's website which has all sorts of groovy truck pictures on it from yankee wagons to the 2007 Dakar Rally trucks. Iep also has a blog on the Dutch 'Truckstar' magazine's website too.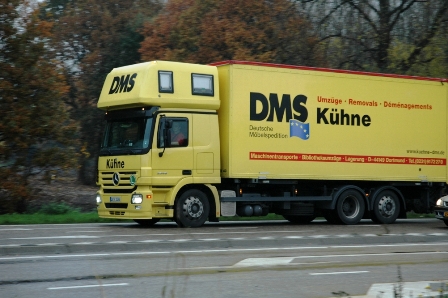 And for those that missed it here's Iep's shot of an extra high-roof Actros which should have more than enough room for a small family (or one very large driver…)
We hope you enjoyed this article! For more news, views and reviews on all aspects of the truck driver's life subscribe today.