More capacity for Dover Truck Park – there's now secure space for an extra 50 trucks, taking the total to 150!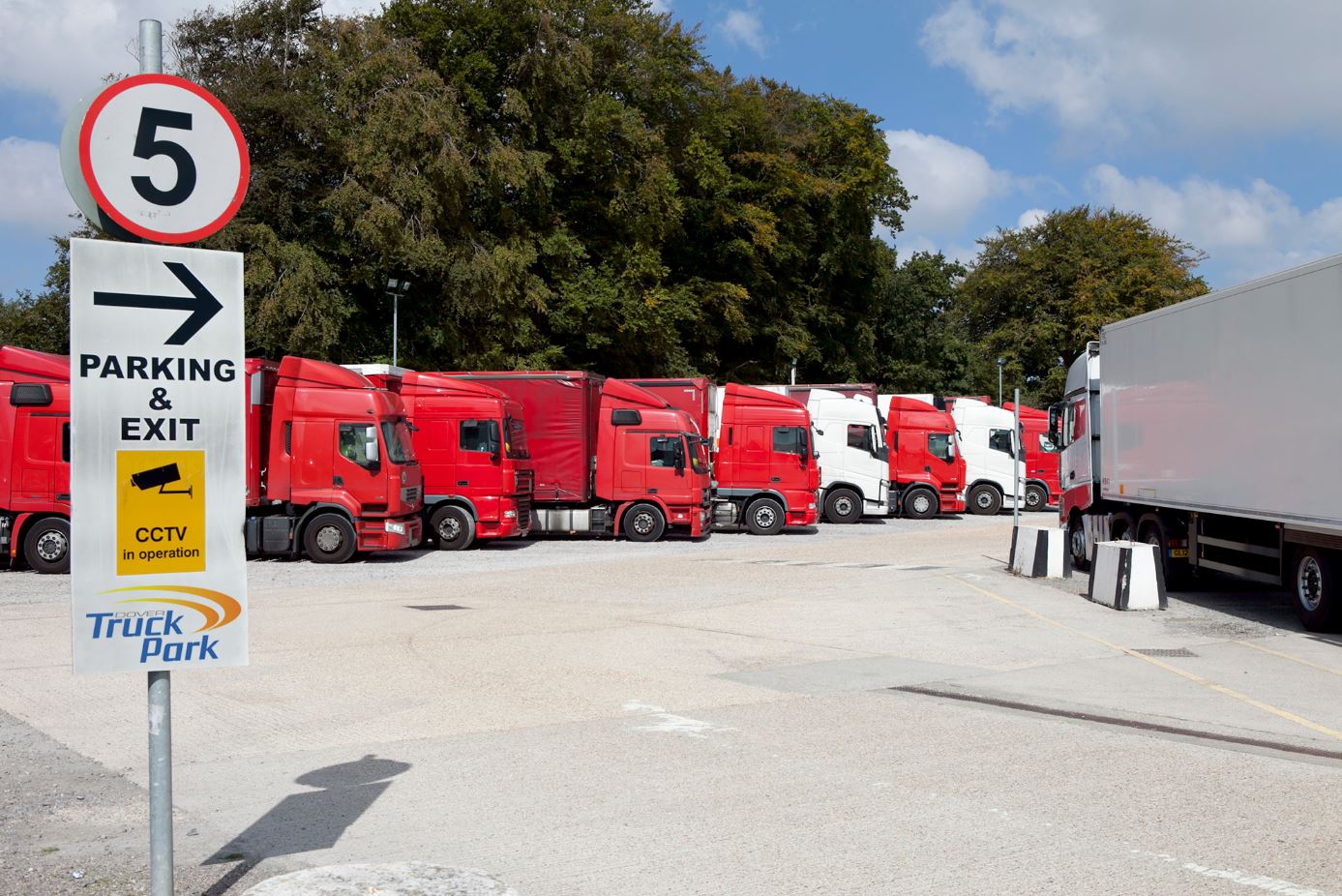 We are always happy to hear about more safe spaces for trucks to park. Dover Truck Park has just expanded their site to hold an extra 50 trucks. Here is the press release in full…
Dover Truck Park announces expansion of parking facilities
Dover Truck Park, the secure truck parking facility close to the Port of Dover, has announced that it will be expanding its parking from Monday 21st October. The capacity of the truck park is set to increase by 50%, for transporters and drivers using the Port of Dover.
Owned and operated by Priority Freight Ltd, a time-critical logistics specialist helping clients meet complex and urgent international transport challenges, the truck park is Dover's only 'secure truck park' and is approved and accredited by LABEL (4 x Lock), ESPORG, PACT and several commercial organisations. The extra parking will be welcomed with more drivers able to access home comforts, including access to the truck park café, showers and laundry appliances. With the truck park usually in high demand, vehicles will have more opportunity to park during peak times.
Nick Hammond, Truck Park Manager of Dover Truck Park, comments, "We are excited to reveal we are expanding the truck park, catering to the needs of more transporters and drivers using the Port of Dover. This further affirms our dedication to be the parking facility of choice in Dover, meeting the needs of our customers locally and internationally. With 24/7 365 operation, drivers, operators, insurers and shippers can rest assured that their vehicles and loads are always protected in the truck park and we look forward to serving even more businesses."
Dover Truck Park is located on 6-7 Menzies Rd, Port Zone, Dover, CT16 2HQ. To find out more, visit www.dovertruckpark.com or call 01304 828 795.
 Further notes
Parking is free for the first 90 minutes and if drivers decide to enjoy a meal in our café then showers and facilities are also free to use. Truckers staying for longer periods of time receive a meal voucher included in the price of parking. The on-site licenced café will keep guests well fed and entertained during their stay, with take-away options available. When it comes to continuing their journey, HGV drivers will leave the truck park feeling refreshed and ready for the long road ahead.
We hope you enjoyed this article! For more news, views and reviews on all aspects of the truck driver's life subscribe today.