Motor Transport to host a free webinar on the Direct Vision Standard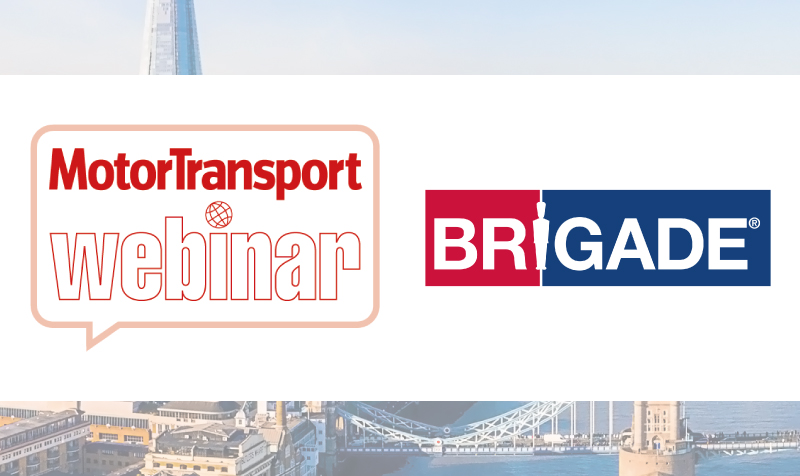 Do you operate into London and have questions about how the upcoming Direct Vision Standard (DVS) might apply to your fleet?
The new rules will become enforceable from the end of February 2021 and will require all vehicles of 12 tonnes and above to meet a minimum standard of direct vision from their cabs.
If they do not, then operators must hold a valid safety permit to prove that their vehicles are fitted with approved visual and detection aids such as cameras and sensors to enter the capital.
With industry in a current state of flux due to the coronavirus pandemic, it may be difficult to find time to research all the information you need to ensure your vehicles are compliant with DVS.
T&D's sister title Motor Transport has therefore done the hard work for you and will be hosting a free webinar on the topic on 19 May.
Held in partnership with technology firm Brigade Electronics, the webinar will bring together experts from industry to help answer all your key questions.
The debate will be hosted by MT editor Steve Hobson and will feature presentations from:
DAF Trucks on how trucks can comply with the standard and achieve the various star ratings
Brigade Electronics on what a Safe System looks like and how existing trucks can be retrofitted
The FTA on whether the DVS is the best way to achieve the goal of improving road safety
Operators taking part will be encouraged to give their views on whether the implementation of the standard should be delayed or modified further which the FTA will use in its lobbying of TfL.
We do hope to see you online later this month, so make sure to register today for your free place.
We hope you enjoyed this article! For more news, views and reviews on all aspects of the truck driver's life subscribe today.